Melbourne contract microfluidics business Schott Minifab announced this week that it had delivered 20 million eye test cards for US-based client TearLab since 2007.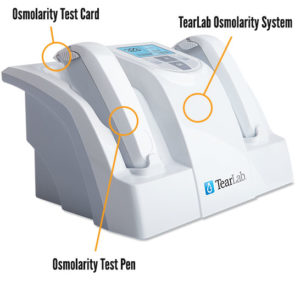 The Australian-made Osmolarity Test Card is a key part of TearLab's point of care diagnosis system for Dry Eye. TearLab CEO Seph Jensen  said the test had gained increased adoption, and, "We are delighted that so many patients world-wide have benefited from the innovation of our TearLab Osmolarity Test Card."
The two companies are currently developing a second-generation product.
"As a contract manufacturer, we understand that our success and that of our client are inextricably linked," said  Said Greg Wolters, CEO of Schott Minifab.
"Achieving that success requires structuring a manufacturing pathway that evolves in line with market opportunity throughout the product lifecycle."
Schott Minifab is a specialist in developing and manufacturing polymer microfluidics, and was established as Minifab in 2002. In June last year it announced it would be acquired by German glass technology Schott.
Pictures: https://schott-minifab.com/
Subscribe to our free @AuManufacturing newsletter 
here
.