Today @AuManufacturing's editorial series – Celebrating Australian Made – looks at the issues that manufacturers should focus on to survive and prosper in a fast-changing world. Here Bill Ellerton says we should focus less on the latest sexy buzz words, and more on solutions suited to our SME manufacturing structure. Many are affordable and accessible.
It's not unusual for us to get asked where we were when a particular historic event took place. When JFK got shot, Gough Whitlam got sacked or Neil Armstrong walked on the moon.
OK, so I'm giving my age away a bit but I know exactly where I was when Neil Armstrong stepped onto the surface of the moon.

I was in the Altona Hospital in Victoria watching him on an old black and white TV with my Dad who'd had a heart attack. My Dad worked as a millwright or fitter and turner in factories nearly all of his life. Which is in part where I got my love of manufacturing from.
Most of us love exciting stories about rockets and space flights and Moon landings.
So it is with other breakthroughs in technology. Not just in Information Technology (IT) and communications, but in Operational Technology (OT) and manufacturing technologies.
Who would have believed just 10 years ago that we would be able to 3D print titanium parts for jet engines. That we would have great Aussie companies manufacturing parts for cars and aircraft using advanced composite materials and that as a nation we would once again have plans to develop a space industry.
I find these technological advances and Government commitments incredibly exciting. They quite rightly grab headlines in the media and industry groups also get very enthused about what they variously call advanced manufacturing, smart manufacturing and Industry 4.0.
The reality however is that sometimes we need to take a big, deep breath and think about what is meant by these often inappropriately used and confusing terms and what the impact is for manufacturing more generally. What benefits can "traditional" manufacturers including small to medium enterprises (SMEs) derive from advanced manufacturing, smart manufacturing and Industry 4.0? Can SMEs afford to invest in these technologies?
The first thing that needs to be said is that it isn't just about things like 3D printing / additive manufacturing, composite materials, digital twins and space programs. And we can argue forever about whether particular solutions belong in the Industry 3.0 or Industry 4.0 category.
Whatever term we use, it is about improving operational efficiency, productivity, competitiveness and financial performance. And these things don't need to be expensive. Entry level solutions are well within the reach of most traditional and SME manufacturers.
Manufacturing Operations Systems (MOM) incorporate a wide range of solutions which can help manufacturers of all sizes to improve operational efficiency and productivity.
The benefits of replacing paper and spreadsheet based systems to perform tasks like production scheduling or quality inspections extend far beyond just saving a bit of paper. Production scheduling software can significantly improve utilisation of lines, machines and human resources.
It can enable multiple scenario planning and cater for rush orders, machine break downs or absenteeism in minutes rather than the hours or days it can take when scheduling is done on spreadsheets or whiteboards.
Yet at least 8 out of 10 SME manufacturers I visit still use spreadsheets to do their scheduling.
Many discrete manufacturers also still use paper forms and dockets as part of their quality management processes and to record defects. Identifying trends which could reduce defects and waste in real time this way is impossible.
3D quality inspection software can direct Operator activity, capture data in real time and identify trends. Even trigger alarms when pre-set conditions are met.
Some MOM/MES solutions like Overall Equipment Effectiveness have been around for years, yet the take up in Australia is not very high.
By capturing data from the plant floor they can effectively discover a hidden factory by identifying the cause of both poorly documented and micro stoppages.
Modern OEE solutions can eliminate the options for Operations to tick that oft used "other" option on the stoppage tracking sheet. Why spend money on additional plant if you can increase the productivity and return on your existing investments?
These solutions and many other advanced manufacturing, smart manufacturing and Industry 4.0 technologies are all about data – the ability to capture data and use it to drive improvements across various aspects of manufacturing and across the entire supply chain.
One of the smart manufacturing solutions that I really like is the ability develop "golden profiles" to improve product quality and yield, and this is an application that can equally benefit various discrete and process manufacturers.
Let's imagine that you make canned fruit and vegetables where your raw materials are seasonal. At the height of the season you pack and can as much quality product as possible and have cool rooms to store what you can't process during the peak period. As a quality brand you only want to can quality raw materials and all poorer quality raw material is used to produce pie fillings and juice. You make more money from your canned products.
Although temperature and humidity in the cool rooms is closely monitored some raw materials that are taken from them for canning is spoilt and ends up being turned into juice. The reality is that there is a very wide range of factors across the supply chain that contribute to optimal storage and maximising yield is more an art than a science, reliant on a small group of very experienced individuals.
What if all of the variables could be measured using Industrial Internet of Things (IIoT) sensors. As far back as the farm or orchard if necessary and all the way through the manufacturing process.
The data collected from those sensors then analysed using Advanced Data Analytics tools. Some would call this Artificial Intelligence or AI, but I don't like that term.
Some food manufacturers have been able to improve yield by 10 per cent and more using these techniques.
High end solutions can be quite expensive and would be out of reach of many SMEs, but scaled down solutions can still deliver a very good return of investment to medium sized organisations.
Not rocket science.
It is not to say that Industry 4.0 which, 3D printing/additive manufacturing, composite materials, digital twins and space programs are not important
They are, but there are many advanced manufacturing, smart manufacturing and Industry 4.0 solutions which can deliver considerable benefits to traditional and SME manufacturers. Reasonably priced solutions which can deliver an excellent return on investment.
If you are a traditional or SME manufacturer and you have paper or spreadsheet based systems on your plant floor then there are solutions which can help you to improve operational efficiency, productivity and financial performance.
Bill Ellerton is an experience executive with deep experience in the technology sector helping customers with services and solutions. He is director of Mainstay Business Services and has worked in Australia and internationally for such companies as Siemens, Rockwell Automation and First Super.
@AuManufacturing's editorial series – Celebrating Australian Made – leading up to Australian Made Week (24 to 30 May) – is brought to you with the support of the Australian Made Campaign Ltd, licensor of the Australian Made logo.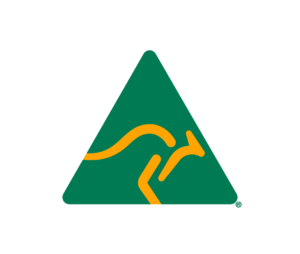 Picture: Bill Ellerton
Subscribe to our free @AuManufacturing newsletter here.