@AuManufacturing's editorial series – Celebrating Australian Made – continues with a look back in time at the Australian Wonder Machine bearing a timeless message. By David Perkins.
Inspired and enterprising Australian innovators are doing amazing things in many fields. 
And in the paddocks too—yes, AgTech!

Ag 4.0 is reaping the benefits of computing and communications, and digital integration with the land. 
Drones in the sky, sensors in the ground, robotic weeding and harvesting and more. Beyond the farm gate, blockchain provenance along with other emerging applications are under development. 
It's easy to be impressed by the explosion of enthusiasm and activity in the sector. Simply because it's so impressive.
Let's look back for a moment to celebrate the incredible achievement of the past, in our own back paddock, and see what can be learned for the track ahead. 
Australia not that long ago was a leader in agricultural innovation. It's easy to forget. 
Hugh Victor McKay built Australia's largest manufacturing plant, the Sunshine Harvester Works. At its peak, 3000 workers toiled at the vast sprawling factory of 30 acres, supplying Australia and the world with innovative agricultural machinery. 
McKay at the tender age of 19, with assistance from his brother and the blessing of his father, developed his Stripper Harvester in 1884—a device ingeniously combining the steps of reaping and threshing of wheat crops in one operation. 
Under the Australian sun, there is no need to bind ripened sheaves of wheat to let the heads dry before threshing, so a great deal of time and labour was there for the taking once a machine equal to the task could be devised.     
The South Australian government offered a large cash prize for a successful machine in 1879, but no clear winner emerged, and a successful machine for some years remained elusive.   
Incredibly, the first McKay Stripper Harvester was knocked together in a farm smithy on the family property at Drummartin, Victoria. 
Hugh and his brother John built a smithy from bush logs expressly for the purpose. They relied on components borrowed from other farm equipment, combined with various scraped parts, and forged together a machine to the design envisioned.  
The 'Wonder Machine' performed flawlessly at its first public trial, the grain was stripped, threshed, cleaned and bagged ready for milling.
Production moved to Ballarat as the enterprise gained traction. The Ballarat works produced not only the Stripper Harvester, but also chaff cutters and a variety of other agricultural implements. 
The operation eventually outgrew Ballarat, which had reached a workforce of 400, moving to Braybrook Junction seven miles outside Melbourne in 1906. The Stripper Harvester had become known as the Sunshine Harvester, and the area renamed Sunshine in honour of the factory, and its leading brand. 
Fittingly, the old farm smithy from Drummartin was re-erected on the grounds at Sunshine.
McKay continually improved his products, and had the foresight to take on the innovative work of others when it presented. 
We're in a different age now, and the example of Sunshine Harvester Works might in some respects be compared to the contemporary Cochlear or Resmed, despite the many differences.  
With renewed activity in AgTech, it is not impossible that a manufacturing enterprise of similar breadth and scale may emerge once again in the sector. The promise of integrated robotics is one possibility.  
This is in no way to diminish the very many existing success stories, and local manufacturers designing and delivering great products.
Visibility matters though, and that's one benefit larger operations bring to the wider community. Inspiration needs a role model, and one that's too big to miss is hard to beat. 
Ultimately, the Sunshine story is one of relentless persistence against adversity. Boundless energy was required to sustain what was a risky and fragile business in the early years. A modest farmer's son rising to create the greatest manufacturing enterprise Australia had ever seen is inspiring on its own terms.
Such a story is worth retelling now more than ever as we contemplate the future of Australian manufacturing. 
Fortuitously, the message H.V. McKay would offer us today remains cast on the iron seats of his Sunshine Harvester. 
"Buy Australian Goods". 
David Perkins is an experienced innovation and intellectual property specialist, helping innovative Australian companies across sectors protect their technical innovation, particularly in electronics, hardware and software technologies. He is a founding principal of Eureka IP.
@AuManufacturing's editorial series – Celebrating Australian Made – leading up to Australian Made Week (24 to 30 May) – is brought to you with the support of the Australian Made Campaign Ltd, licensor of the Australian Made logo.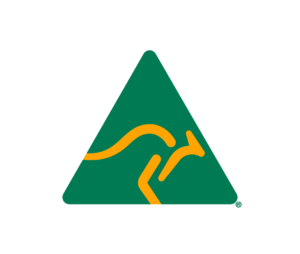 Picture: H.V. McKay, 'Sunshine' Harvester Model, Ballarat, Victoria, 1899, Museums Victoria, reproduced under Creative Commons
Subscribe to our free @AuManufacturing newsletter here.