Today @AuManufacturing's editorial series – Celebrating Australian Made – steps up a gear. With Australian Made week getting underway on Monday, Peter Roberts looks at the benefits an overseas owner can bring to manufacturing, in this case to Opal Australian Paper, makers of Reflex copy paper.
Often when an overseas company buys an Australian manufacturer what has followed next is a hollowing out and offshoring of operations.
But quite the opposite has happened with Nippon Paper's 2020 takeover of the former AMCOR/Orora fibre packaging business and Reflex copy paper manufacturer Australian Paper to create a vertically-integrated paper making value-chain.
The company's new vision – Opal shaped the future through sustainable packaging – has energised both companies, capturing margin creating synergies and new opportunities ranging from recycled paper grocery bags for Woolworths to a planned $600 million waste to energy project at its Maryvale mill in the La Trobe Valley.
Opal Australian Paper technical general manager, Dr David Vercoe told @AuManufacturing: "Nippon are a great owner and in only the first year have opened many doors through vertical integration.

"They have really driven the Australian made brand and also brought the finance back in to make sure the sustainability of the Maryvale site continues."
The Reflex copy paper, Tudor envelopes and Olympic and Victory stationery made at the 150 year old Maryvale mill are among Australia's most successfully marketed industrial brands – helped by consumer sentiment during the Covid-19 pandemic and the green and gold Australian Made logo.
Maryvale's five paper making machines and one newer, larger and faster machine at Botany in Sydney continued operating during the pandemic, stepping up to replace carton board imports previously used in Orora packaging and Woolworths paper bags.
"Seeking out Australian made is certainly on the increase.
"Over the past two to three years we have seen a patent change in attitude to Australian made and Covid certainly inflated that trend.
"People were seeing their friends lose their jobs and they do want to support Australian workers."
With Opal now Nippon Paper's biggest division outside Japan, there is an interchange of people and technology between the two countries, with the Japanese learning a few lessons in flexible and lean manufacture from Australia, according to Vercoe.
Nippon's focus on sustainability has seen new projects such as a the development of a $600 million waste to energy project at Maryvale with waste management group Suez – it will convert 650,000 tonnes of waste that goes to landfill and return four Petajoules of gas and 30MWh of electricity to Victoria's energy market.
Nine hundred permanent jobs will be created with that project, with more in prospect following a feasibility study just completed with Mainstream Aquaculture into a 10,000 tonne a year barramundi production facility utilising waste.
Opal is also looking at converting the 600,000 tonnes of lignin-waste produced at Maryvale into value-added substitutes for plastics, complex chemicals and biofuels as well as carbon fibre.
Moves to recycled papers, such as a new range of Olympic Eco recycled school exercise books are also striking a chord with consumers, according to Vercoe, as is the demonstrably ethical and sustainable sources for all the company's products.
The outlook at Maryvale is a positive one he said.
"Reflex has become a brand like Vegemite that is just synonymous with Australian Made.
"People do reach out for the Australian brand."
@AuManufacturing's editorial series – Celebrating Australian Made – leading up to Australian Made Week (24 to 30 May) – is brought to you with the support of the Australian Made Campaign Ltd, licensor of the Australian Made logo.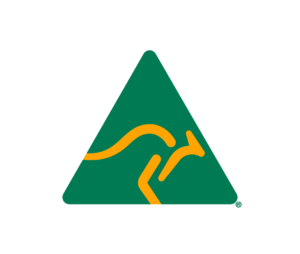 Pictures: Opal Australian Paper/Maryvale, Victoria
Subscribe to our free @AuManufacturing newsletter here.