Our series – Equipping Australia's armed forces – continues today with a focus on flow-on benefits across manufacturing as SME's improve their capabilities and technologies to supply critical defence equipment. But sometimes it is not about missiles and complex electronics. Here Peter Roberts profiles Rowlands Metalworks.
A visit to Rowlands Metalworks in the nondescript Adelaide industrial suburb of Lonsdale does not initially suggest the venue for a 'gala day' that catches national attention.
At first sight metal sheeting arrives at one end of the plant, goes through various cutting, bending and welding processes, and emerges at the other end as fairly unremarkable metal products.
Rowlands makes products that increase the shelf life of fruit and vegetables for Airofresh International, and hospital sinks, tables and trolley for Device Technologies.
The first indication that this is an SME on a rapid growth and technological development path comes with water filtration and aeration equipment built for Enviro Australis which was recently installed at the new Osbourne naval shipbuilding yard where it meets Adelaide's Port River.

But people did not attend a gala day last month to see men welding even this behind protective curtaining – they came to see a new half million dollar investment in robotic additive manufacturing equipment from fellow Adelaide company AML3D.
Business development manager Michael Slattery told @AuManufacturing: "With the robot we are building additive manufacturing capability.
"We bought it to make agricultural products more efficiently, but that leaves the robot free 10 days a month to make other things.
"It can make anything from an eye bolt to a propeller and make them stronger, lighter and cheaper."
AML3D's wire additive manufacturing system is essentially a massive welding machine, with various metal wire feedstock welded in place in successive layers in to build up complete metal parts.
Rowlands already manufactures the outer metal enclosures for AML3D's 3D printers (pictured), and is now eyeing frigate construction in Adelaide by BAE Systems, with its need for stronger and lighter heavy metal parts to go aboard the vessels.
The company has already supplied camera brackets to BAE Systems in the United Kingdom to be installed on the type 26 frigates it is building in Glasgow.
Slattery said: "At this stage it is all about symbolism.
"But it is making us more global and opening up opportunities to export."
With the additive manufacturing installation supported by a Sovereign Industrial Capability Grant, Rowlands has also established a joint venture with a French supplier, Probent Rowlands that will seek work with Naval Group which is to build submarines also in Adelaide.
Slattery said the companies were looking for a project that would get Rowlands product in a small way into Naval Group's supply chain in France.
Rowlands managing director Cameron Johnston said: "With defence representing a significant percentage of our business and growing, 3D printing technology provides a unique opportunity for capability development, allowing us to deliver sophisticated equipment for the expanding needs of the Australian defence industry."
Rowlands has been on a development path that has seen its turnover double in five years and its vision of itself move from being a 'metal shop' to a player in new technologies and more complex systems for defence.
Slattery said: "We at Rowlands Metalworks are experiencing an uplift in sales with a good pipeline of ongoing work.
"This uplift has taken many years of hard work through tough times and against a tide of off-shore competition especially from China.
"We can see we have a bright future particularly in the medical, agricultural and defence sectors."
@AuManufacturing's editorial series – equipping Australia's armed forces – is brought to you with the support of Thermo Fisher Scientific.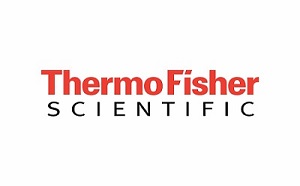 Picture: AML3D
Subscribe to our free @AuManufacturing newsletter here.