As our editorial series – Equipping Australia's armed forces – nears its close @AuManufacturing takes a fresh look at a familiar technology – radar. Peter Roberts profiles passive radar developer, Silentium Defence.
Radar surveillance is indispensable on the modern battlefield, but the trouble is that when you send out a radio wave and listen to its reflection from moving objects, your radar set is visible to anyone who is out there, including your adversary.
According to the CEO of defence technology company Silentium Defence, Dr James Palmer: "Yes the radar reflections enable you to form an understanding of your environment.

"But you are a lighthouse, you are a beacon and anyone can see you and what you are doing."
Silentium has turned the problem on its head, developing a passive radar surveillance system that is completely undetectable.
Instead of sending our a radio wave, it tracks position and movement of objects from reflections from energy in the environment such as FM radio or broadcast television signals.

"We take advantage of pre-existing sources of radio frequency signals in the environment.
"This maintains a level of covertness which is highly desirable."
Palmer first studied passive radar completing his PhD at the University of Queensland, before moving on to the Defence Science and Technology Group and then establishing Silentium with Simon Palumbo, now chief technology officer.
At the recent Land Forces exhibition the company displayed its MAVERICK M-series system (pictured), a lightweight, soldier-portable passive radar system for land, maritime and air surveillance.
Palmer said: "This is a game-changer for Defence as it allows the Australian Defence Force and its allies to see without being seen."
Developed with support from four Defence Innovation Hub contracts, Silentium also offers commercial versions and is developing a low Earth orbit tracking capability under a $3.2 million Defence contract.
Though it has made some commercial systems sales, Silentium's 33 staff and contractors are in a product maturation stage, with products targeting Australia and members of the five eyes intelligence sharing group of nations.
As much as possible components are sourced from local partners, with assembly and software integration taking place at Silentium's Wingfield base in northern Adelaide.
Palmer said: "Of course we have our secret sauce, our competitive advantage."
@AuManufacturing's editorial series – equipping Australia's armed forces – is brought to you with the support of Thermo Fisher Scientific.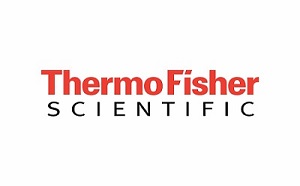 Pictures: Silentium Defence Maverick M-Series
Subscribe to our free @AuManufacturing newsletter here.