Our series – Equipping Australia's armed forces – continues today with a focus on deepening relationships between defence prime contractors and relatively small Australian SMEs. Peter Roberts profiles Lockheed Martin Australia and Varley Group.
It is easy to trace back the increasing complexity of relationships between foreign prime contractors and local SME suppliers to a 2002 decision by the Howard government for Australia to become one of eight foreign risk-sharing partners in the F-35 joint strike fighter.
For an initial investment of around $190 million Australian suppliers gained access to constructor Lockheed Martin's global supply chain – a rarity at the time when Australia's global links were largely confined to the car industry.

Since then more than 50 companies have shared contracts worth 2.7 billion to supply components ranging from machined wing parts to the complete composite and titanium twin tail assemblies that are incorporated into all F-35's delivered worldwide.
More importantly the contract began a process of collaboration between the giant LM company and relative minnows such as Tomago, Hunter-Valley based engineering firm Varley Group.
Early involvement with LM led to further work for Northrop Grumman and the eventual development of transportable shelters for Lockheed Martin Australia in 2018.
LMA's director business development Neale Prescott said: "The original need was for us to be able to build a secure in a physical sense classified data facility which could be moved quickly from place to place to support mission planning.
"In the past you have operated out of temporary locations, and if you go back that often was deployable tents and tent accommodation.
"The physical environment became a real challenge when you are dealing with classified material."
Now LMA and Varley are investing in developing a Next Generation Deployable Facility (NGDF) portable cabin concept demonstrator (main picture) that will house a surveillance, radar and communications platform.
Instead of a fixed location or sitting on the back of a truck, the cabins are unloaded and deployed on the ground.
A new innovation from Varley is its design of a standard container that transforms itself into rooms three times the original volume by a very clever series of articulated panels.
Prescott said: "The new arrangement increases the cabin's mobility.
"Now you are able to close the cabins and load them on a vehicle within two hours – that is very very fast, it is a huge improvement operationally."
The government has not ordered such a facility, but developments on the battlefield where there is a need for command and control centres that can integrate multiple data sources for analysis and decision making suggest they will be attractive for Defence.
Prescott said SMEs often had advantages over large defence prime contractors and could spot opportunities and move on them quickly.
"There is a sense of trust also developed between a prime and an SME that have worked together over a long period.
"In this case with Varley they have long experience with us and they were willing to invest alongside us.
"I have been very impressed with the financial commitment by Varley and…the support we have had from (metal fabricator) R&R Murphy and ISG Sheetmetal and Laser."
@AuManufacturing's editorial series – equipping Australia's armed forces – is brought to you with the support of Thermo Fisher Scientific.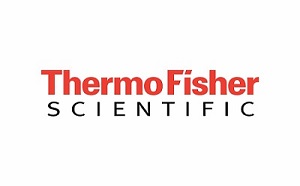 Picture: Lockheed Martin Australia
Subscribe to our free @AuManufacturing newsletter here.