Comment by Peter Roberts
Oh what could have been!
General Motors and the National Motor Museum at Birdwood in the Adelaide Hills have partnered on a must-see exhibition of automotive metal that makes you just think how different things could have been.
The partnership is with GM because Holden ceased to exist from January 1 this year – and GM is an also-ran in the Australian car market importing and converting only a handful of vehicles to right hand drive.
But the exhibition itself – Holden Heroes: 1948 to 2017 a retrospective – is something really special.

It is a collection of 18 of the most important and spectacular vehicles ever produced in Australia, all now part of Holden's Heritage Collection.
There is the Number One Holden which rolled off the assembly line at Fishermen's Bend Melbourne in 1948.
There is also the very last Holden made at the Elizabeth plant in South Australia – a 2017 VF Commodore Series II SS Redline (pictured below)
There are the dazzling show and exhibition cars such as the 1969 Hurricane sports coupe which never went into production.
One of the most pleasing to the eye which also nearly got into production is the 1970 Torana GTR-X.
But the highlight in any collection of Holdens is always the brilliant purple EFIJY (main picture).
Inspired by the Australian-built 1953 Holden FJ it debuted at the Australian International Motor Show and wowed audiences in the United States.
Part homage to a classic, part street rod, part work of art the EFIJY was the inspired creation of designer Richard Ferlazzo.
Ferlazzo is part of a now lost history of excellent automotive design within Holden and Ford.
In their heyday both companies employed around 1,000 in their engineering and design departments, and at the time were the country's biggest spenders on R&D.
If you can't make it to Adelaide Holden's wider collection will appear at regional galleries around the country at Trafalgar, Echuca, Winton, Shepparton, Mildura, Maffra, and Bathurst.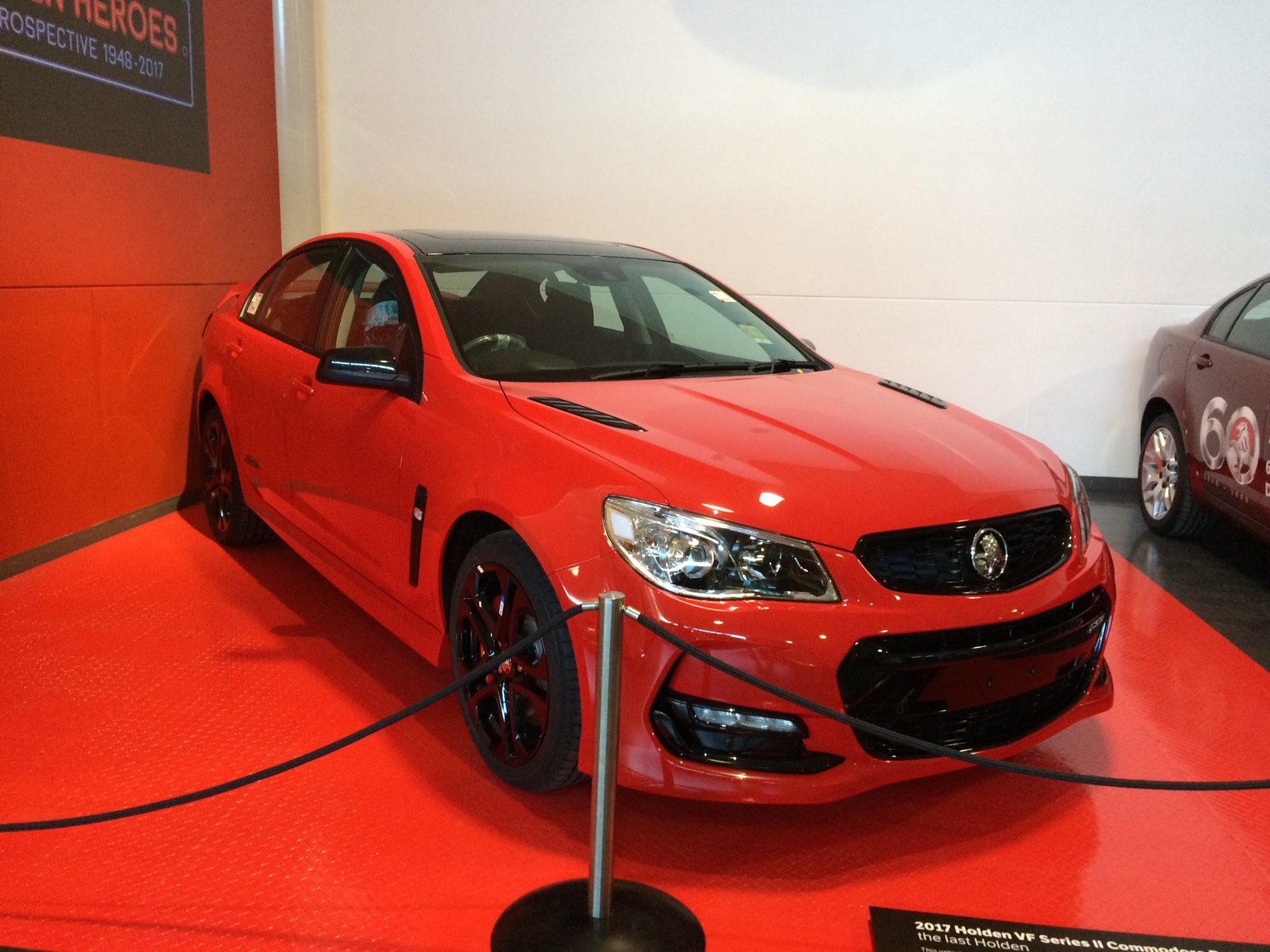 Picture: Efijy/VF Commodore Series II SS Redline
Subscribe to our free @AuManufacturing newsletter here.