This the third in our series on the importance of onshoring manufacturing operations looks at how Australia and New Zealand lost, and are now regaining, industrial capabilities. Here Peter Roberts looks at the core element of many manufactures – printed circuit boards.
Richard Brady and Daniel Baxter have seen Australia and New Zealand's capacity to manufacture printed circuit boards, the heart of every industrial product from toasters to industrial machines and rocket ships, at its best and worst.
From a high of around 14 significant PCB fabrication plants in Australasia around the year 2000, a decade of decline and near extinction in an industry they loved led them to step out on their own and found Circuit Labs in Auckland.
Brady said: "A decrease in revenue for the local PCB manufacturers created a huge technological divide.
"Just as Asia was investing heavily in new technology, equipment and more efficient methods of manufacture, local fabrication shops were suffering a death from a thousand cuts.
"With no local investment in equipment, or technology as clients' legacy products phased out, newer more complex designs were not even considered for local manufacture and simply were sent to off-shore even at the prototype stage."
The pair set up Circuit Labs in 2010 with just $100,000 to back them, gradually investing in new equipment and systems that has enabled them to carve out a small niche supplying a who's who of Australia and NZ's top companies with fast production of prototypes and small run manufacture.
"Customer attitudes had changed and there was no way we could compete on price, but we could compete on delivery times, local contact and were genuinely motivated to keep the industry supported.
"This foresight and determination is proven every Chinese New Year when their country closes down for celebrations, we are literally flooded with work."
Circuit Labs plant isn't the prettiest in the industry equipped as it is with machines acquired from the various closures and liquidations of competitors.
But the company's customer list shows it has the confidence of some of Australasia's leaders of defence, aerospace and security and law enforcement sectors who you might not suspect sourced from a small local outfit of ten people.
The importance of companies like Circuit Labs that have held on against the fashion to buy anything and everything from low-cost countries has been starkly highlighted with the Covid-19 outbreak, and China going into full lockdown following the Lunar celebrations.
Brady told @AuManufacturing: "We experience record sales during this time, and even up until the last week of May the effects of the lockdowns have been felt across the industry.
"With the consequences of reduced air-freight, shipping delays have become a major frustration to all supply lines for electronic manufacturing services."
During the pandemic a typical job involved Circuit Labs stepping in to the broken supply chain of one OEM major, and manufacturing 80 four-layer boards within two days. This enabled machines worth tens of millions of dollars to exported on time.
Even more importantly Circuit Labs was granted permission to operate during the NZ level 4 lockdown, supporting the development of four ventilator projects, as well as other COVID-19 related devices for NZ and Australia.
"The only time that the industry will appreciate the importance of maintaining the skills, and infrastructure for PCB production will be after we are gone.
"And we will definitely be gone with the rest if we don't maintain or increase the level of support we require to stay viable and to justify reinvesting in the technologies of the future."
See also:
Reshoring takes off as manufacturers risk-proof supply chains
Reshoring depends on total rethink of manufacturing's role by Peter Vaughan
@AuManufacturing's series on reshoring is brought to you with the support of industrial scale additive manufacturer, Titomic.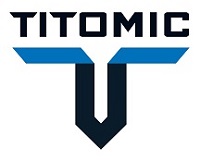 Pictures: Circuit Labs
Subscribe to our free @AuManufacturing newsletter here.