Lithium sulphur battery developer Li-S Energy will collaborate with Boeing's Insitu Pacific unmanned aircraft systems company to test the company's high energy density batteries.
The companies signed a MoU to integrate, test and evaluate and eventually put into service Li-S's innovative battery systems (pictured below) in a range of Insitu uncrewed aircraft systems.
Should this occur the Australian batteries would join Australian engines already being sourced from Orbital UAV for Insitu aircraft sold across Asia Pacific region.

Li-S Energy, which is developing the batteries in conjunction with Geelong's Deakin University, will manufacture and test lithium sulphur batteries to the same size and weight and power cxonstraints as the Insitu Pacific UAS, utilising the same payload space and connections.
The companies will then jointly test the aircraft (main picture) at Insitu Pacific's test range in Queensland to prove performance gains envisaged under the collaboration.
Should these gains be demonstrated, Li-S batteries could be selected for UAS defence programs being pursued in a number of countries globally.

Li-S Energy CEO Dr Lee Finniear said: "As the market for UAV's continues to accelerate with new applications and capabilities, battery weight and energy density has become one of he most critical factors for UAV performance."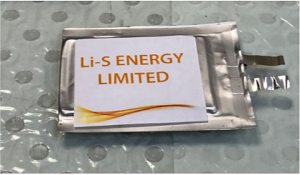 Picture: li-S Energy
Subscribe to our free @AuManufacturing newsletter here.