Rossi Boots has emerged from a period of reform under new owners the Propel Group and GP Securities with a revamped manufacturing operation, new products and a marketing program designed to reposition the 112 year old company.
The Adelaide manufacturer, now part of a portfolio of brands including Melbourne waterproof apparel manufacturer Driza-Bone and regional clothing manufacturer and retailer RB Sellars, has seen new investment and the development of an 'ambitious manufacturing schedule', according to a company statement.
Rossi global brand general manager Peter Abbott said the company was comitted to designing and crafting its boots in Australia while working with 'international production partners'. He did not detail these international partners.
"With the backing of the new shareholders, Rossi Boots has been building its Adelaide factory capacity and slowly growing its manufacturing base.

"With a focus on hand crafted quality, Rossi Boots has committed to manufacturing in Australia and in our broader region."
Paul Rossiter, the grandson of the founder, remains on the company's board.
The Rossi Boots Kilburn factory (pictured, below), threatened with closure in 2020, has released new products including the Kidman (main picture) which are made from a single piece of leather – visually they are are reminiscent of RM Williams boots which are also manufactured in Adelaide.
According to Rossi: "The company is employing innovation to develop new waterproof leathers from Australian hides which are tanned in Geelong, Victoria.
"An onmi-channel business that embraces cutting edge technology to drive business, Rossi is exporting boots to key European markets in ever-growing numbers whilst continuing to see growth at home."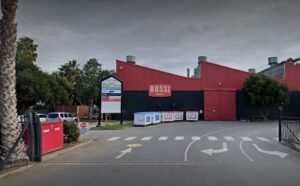 Picture: Rossi Boots/Kidman
Subscribe to our free @AuManufacturing newsletter here.