There are some big advantages to reshoring. Mark Peters discusses the topic, its job-creating impacts, and some recent Australian success stories.
Reshoring in context 
The Advanced Manufacturing Growth Centre champions the case for adoption of advanced technologies and methods in manufacturing. Advanced technology can be the 'x-factor' that levels the playing field for manufacturers who want to deliver exceptional value while keeping an eye on cost, and as an upside bring more manufacturing operations back to Australia – or simply "reshore". 
Interest around reshoring has increased as an outcome of the COVID-19 pandemic. Yet Australia cannot and should not make everything onshore. Instead, the industry must focus on areas of comparative and competitive advantage and do more of that. AMGC's growing project portfolio is a great example of where reshoring has been done right.
Over the past four years, AMGC has co-funded 27 projects where manufacturers have reshored their operations to Australia. The reasons for doing so have made sound business sense. The impact of these projects has resulted in superior products and quality – which in turn has driven global demand for Australian made. At the same time, these projects have lifted employee skills and capabilities – increasing job opportunities in every case; as a result of these projects it is almost 1,200 jobs!
These Australian businesses are manufacturing everything from consumer goods and components for space, to ventilators and clothing. All of them are succeeding because they offer a valuable, high-quality product from a trusted source. 
While offshoring can reap upfront cost savings for manufacturers, the hidden costs of making things overseas can present multiple business risks. When these risks are tallied, cost savings evaporate. Examples of risks are: the lack of design-for-manufacture capability, IP infringement, quality issues, minimum order quantity, warehousing requirements, as well as the significant disadvantage of having production and engineering residing in different countries.
Reshoring a "silver bullet"
Evolve Group managing director Ty Hermans, one of the most effective supporters and enablers of Australian reshoring, likes to call it a "silver bullet" for job creation. He has ambitions to reshore $400 million worth of production this decade and believes this could create 400 jobs over that period. 
AMGC has supported Evolve's Marco Engineering division to reshore a client's injection moulded drinking bottles for toddlers. Upon completion, onshore manufacturing will step up to 1.2 million bottles a month. It is estimated the project will create 44 new jobs and will see bulk-produced plastic products made here more competitively than overseas. 
Yes. Injection moulded plastic products, manufactured under contract, produced in large volumes, can be done more competitively in Australia.
Those who produce onshore can attest that labour costs are one thing, Evolve knows this, and it encourages others to think about the bigger picture. To consider introducing advanced technologies and methods when it comes to manufacturing. It is why Ty Hermans speaks on product value on AMGC's Manufacturing Academy.
As Marco Engineering illustrates, Australia can be globally competitive in more ways than perceived. The 1.2 million plastic bottles exported from Australia to 22 countries is only a teaser of what is to come.
A match made in Australia
Evolve Group's capabilities are now being leveraged by other Australian companies wishing to reshore – take for example Seabin Project. 
Founded in Australia, Seabin's aim is simple – rid the world's waterways of waste. The product collects ocean-bound trash, microplastics, oil, fuel and even plastic fibres in a floating bin collecting floating rubbish. Water is sucked in from the surface and is passed through a catch bag inside the Seabin, via a submersible water pump capable of displacing 25,000 litres per hour. 
In looking to improve its product and scale-up, Seabin approached AMGC with the view to reshore the manufacturing of Seabins from France to Australia. It would create local jobs and in the process develop more efficient, smarter and more sustainable products.
As a result of discussions, Seabin was introduced to Evolve Group and fellow project partners, TPS and The University of Technology Sydney's innovations department – Rapido Social – to undertake an intensive and fast-tracked design upgrade. The resulting project, co-funded by AMGC, will improve Seabin's product, introduce recycled materials and increase the products value-for-money quotient – while generating up to 10 highly skilled jobs in Australia.
Laying the groundwork
For many, the thought of reshoring may be daunting. Yet, laying the groundwork early is essential to reshoring – as evidenced by Australia's largest geosynthetic textiles manufacturer, Geofabrics Australasia. Glued geosynthetics, manufactured in Australia, are used in civil engineering, road and construction industries, however, no capability existed onshore for thermally bonded materials.
At the commencement of the project, Dennis Grech, Director of Geofabrics Australia, said that working with AMGC to reshore the capability challenged the company's "understanding [of] not only the market opportunities for us in regards to this solution, but in challenging our business to find the right partners and the right capital solution."
AMGC and Geofabrics identified several key partners with the skills and capability to enable reshoring of thermally bonded Geofabrics, while simultaneously improving efficiency and product value. Geofabrics worked in concert with RMIT University, RMR Engineering and Quinlan Design Engineering to adopt robotics which allowed it to achieve its goals and respond to a growing demand from the construction industry. 
Bringing it home
Australian manufacturers can compete globally with a reshoring strategy. The 27 manufacturers AMGC has supported are proof positive that it can be done.
Reshoring is exciting and possible. It has the potential to create new job and revenue opportunities. For reshoring to become prevalent it is up to manufacturers to make it happen by investing in themselves and collaborating locally with like-minded partners.
For more information about AMGC's projects visit www.amgc.org.au
Mark Peters is National Director Projects at the Advanced Manufacturing Growth Centre.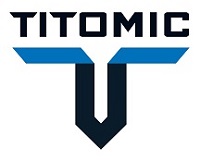 @AuManufacturing's Technologies and tools for a manufacturing transformation series is brought to you with

the support of Titomic and the Advanced Manufacturing Growth Centre.
Subscribe to our free @AuManufacturing newsletter here.