The textile, clothing and footwear sector is widely seen as all but extinct in Australia, but this is far from true. Here @AuManufacturing's editorial series – the digital path to growth – looks at Sleep Corp, a company which is deploying advanced technology to prosper making top-of-bed products.
Considered threatened in the 1980s and 1990s, Australia's textile, clothing and footwear sector has since been all but submerged in an avalanche of ultra-cheap imports often characterised by dubious quality and and even more dubious environmental and ethical credentials.
But there are survivors, some of whom such as top-of-bed products manufacturer Sleep Corp are embracing the latest digital technologies to give its operations the speed, quality, flexibility and customisation capabilities to not only prosper, but to expand and export.
CEO David Kaplan, pictured below, said: "Yes the sector is meant to be dead, but it isn't.
"I have been manufacturing in Australia since I arrived here (from South Africa) 27 years ago and disruption has been a constant.

"What is happening now with Covid made me realise that we need to be much more focused on being ready to provide for our own needs as quickly as possible."
Sleep Corp's more than 50 product lines of mattress protectors, pads, pillows and bedding and other sleep products sold under brands such as Protect A Bed, Buddies, Moonshadow and Opposum look deceptively simple.
But the properties of the textiles, their ability to breathe and absorb moisture, and suitability for machine washing and drying are a key advantage in a marketplace flooded with competitors that sell for a few dollars.
Now the company is part way through a two-year project developing and deploying a novel virtual manufacturing system (VMS) that connects robotics-based machinery to a digital twin, allowing for flexible manufacturing to deliver customisation while maintaining cost competitiveness.
Backed by the Innovative Manufacturing Cooperative Research Centre, Sleep Corp is working with Swinburne University of Technology to connect and integrate operations from tailoring, cutting, sewing to packaging in one VMS application linked to Sleep Corp's Enterprise Resource Planning (ERP) and Data Analysis systems.
"Initially we were going to install new equipment in our existing (Oakleigh South, Melbourne) plant.
"But we realised that if we were really going to do this properly, we couldn't just shoehorn it in here and we had to move to a completely new plant.
"Now we have the confidence to be able to re-enter international markets once we move to the new plant we are building."
Three Swinburne graduates have developed prototype factory plans using digital twin software and virtual reality display techniques, allowing layout and production flows to be optimised before any equipment is ordered or installed.
Sleep Corp has begun taking delivery of software and equipment to fit out the new 10,000 square metre factory and fully-automated warehouse in Dandenong South.
Kaplan said: "We actually built and ran the plant in virtual reality before we committed to building it.
"The systems and processes we are installing will give us total control of the manufacturing process."
The payoff of systems such as RFID identification tags that follow product through the factory is that the company will largely hold stocks of raw materials, only converting it to product just in time according to customer orders.
The benefits are there for the taking, according to Kaplan, though nonetheless this is is a big investment for a family-owned business.
But Kaplan expects to be able to increase output and maintain employment in the move to automate, though plans are being held up by Covid which is preventing technicians from equipment suppliers from travelling to Melbourne to commission parts of the new production system.
Kaplan said the factory that would emerge from the process was 'the ultimate industry 4.0 factory that we want it to be'.
As the IMCRC puts it: "The outcomes will be a model system for an adaptable industry 4.0 enabled production line that may seamlessly, and efficiency change between many variations in products and accommodate mass customisation to deliver the right product at the right time to the right quality that the customer expects."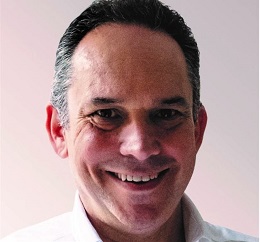 Pictures: SleepCorp
@AuManufacturing's editorial series – the digital path to growth – is brought to you with the support of SAP enterprise application software.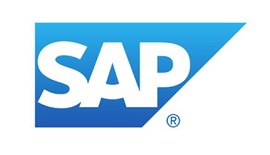 Subscribe to our free @AuManufacturing newsletter here.