Last week a home for Australia's new Space Agency was announced, with the headquarters to open mid-next year at the former Royal Adelaide Hospital site. Brent Balinski spoke to Fleet Space Technologies founder and CEO Flavia Tata Nardini about why she believes SA is the place for space business, what's in it for manufacturers, and what to expect in 2019.
It has been an enormous year for Australia's space industry, estimated to be worth $4 billion. The country finally got a space agency, announced in May. And last week Adelaide's Lot 14 was named as its headquarters, with NSW, WA and the ACT missing out.
Those in favour of the state say it's an obvious choice, with credentials including a satellite launch history going back to 1967 and the WRESAT mission from Woomera, and a current community of about 60 space-related businesses.
One of these businesses is IoT startup Fleet Space Technologies, which is aiming to help create "the digital nervous system" for the connected world. It finished the year with nanosatellite launches on November 11 (on a craft made by New Zealand's Rocket Lab), November 29 (via the Indian Space Research Organisation) and on December 4 (on a SpaceX Falcon 9).
Adelaide-based Fleet founder Flavia Tata Nardini says the natural home for the agency is SA. The state may even get its first private launch provider next year, with Southern Launch selecting the Eyre Peninsula for a launchpad, which could be operating before the end of 2019. Tata Nardini expects an altogether "incredible" upcoming year for the state (and the country's) space industry, as she tells us below.
@AuManufacturing: Regardless of which state ended up hosting the space agency, I'm sure the others would submit that theirs is the best place for it. Why is SA, in your opinion, the right decision?
Flavia Tata Nardini: South Australia is Australia's space hub! We have everything on our doorstep from a thriving startup ecosystem, ambitious pool of talent, tenacious investors and considerable support from the public sector.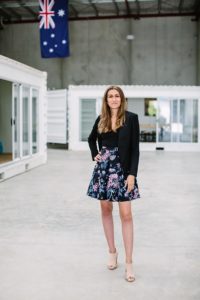 The growing number of space startups and organisations based in South Australia from the South Australian Space Innovation Centre (SASIC) to Gilmour Space Technologies alongside strong state government support, placed South Australia above the rest.  
We're thrilled to begin working alongside the agency here in South Australia. We cannot wait to see the possibilities the national space agency unleashes on our burgeoning space industry.
@AM: I have spoken to a couple of space startups recently and they've said the environment in Australia has never been so positive for venture funding. What is your observation about the appetite for investment currently?
FTN: Absolutely. Australia has an incredible investor community determined to support the most innovative ideas, technologies and startups. We're constantly amazed by the sheer excitement of investors and venture capitalists who are helping bring our vision of creating the digital nervous system to power the next industrial revolution to life.  
The appetite for the space industry, like space, is seemingly endless. Now, we've launched four satellites in 24 days and are substantially growing our customer base, we're delighted by the surge of support and interest from the investor community to rapidly expand our constellation of nanosatellites to help solve some of the world's greatest challenges, from space.    
@AM: We noticed you folks got off the ground recently, so to speak, via a Rocket Lab launch (congratulations, by the way). Does Australia need a launch provider for its New Space industry to properly develop? Does it matter? Can you see this happening soon?
FTN: What Rocket lab is accomplishing is a huge feat, and we couldn't be prouder to work with its amazing team. What a time for space! In Australia, the plan is to increase our space industry from $4 billion to $14 billion by 2030. There is enormous potential to grow our local space ecosystem to make Australia the space capital of the Southern Hemisphere with world-class space exploration technologies and services. Gilmour Space Technologies, a thriving South Australian space startup, recently raised $19 million to continue building its low-cost, reusable rocket technology. The appetite is here.
Australian space companies cannot go at it alone. Only last month we launched with SpaceX and the Indian Space Research Organisation, as the flood gates to miniaturised rockets and nanosatellites fly wide open, we will need to lean on support from our international launch partners.
@AM: What applications do you see as offering great potential for Australian advanced manufacturers looking to space?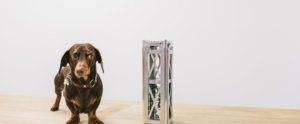 FTN: There will be enormous possibilities for advanced manufacturing in space exploration technologies as investment, support and ambition of the local space ecosystem exponentially grows. From miniaturised rockets, nanosatellites and ground station tracking devices, there are new manufacturing applications emerging with great force.
At Fleet Space Technologies, we're planning to launch 100 nanosatellites in Low Earth Orbit to connect thousands of sensors across the world to solve the world's greatest problems from resource depletion, tree regeneration and chain-logistics management. The demand for deep technology and advanced manufacturing for space is here.  
@AM: What do you expect from Australia's space industry in 2019? Do you have any predictions?
FTN: Astronomically bigger and better! Australia has taken a tremendous leap forward for our commercial space and exploration activities. Just like Houston, South Australia is emerging as a global space hub. The creation of a national space agency now gives us credibility on the world stage, unleashing the possibilities of international companies, investors, industry bodies and academia to look towards Australia for their next space venture.
2019 will be an incredible year for Australia in space! In the past year alone, our local space industry has undergone enormous transformation, this is just the beginning. As we continue to support collaboration, investment and research in our local space ecosystem, we will grow our industry at the speed of light.
Images: Supplied
Subscribe to our free @AuManufacturing newsletter here.