The Australian Manufacturing Forum and @AuManufacturing have teamed up with trusted partners to offer members and readers access to a range of value-added services.
From government grants available to SMEs, to buying and selling your business, we know from long collaboration that our partner providers can, and have helped, our SME members in a process of trust and integrity.
If you or your company are interested in these recommended services, please contact editor Peter Roberts, [email protected] or 0419 140 679 for an initial discussion and referral to the appropriate partner.
Interested in Selling Your Business?
The Australian Manufacturing Forum has been approached by a number of investors keen to acquire Australian manufacturing businesses. As part of the Forum's value-adding services we are able to arrange a confidential, no-obligation discussion with our partners should you wish to explore selling your business. Contact editor Peter Roberts,
[email protected] or 0419 140 679.
Defence sector grants
Following recent changes to federal government policy there are two
particularly attractive grant opportunities available for Australian manufacturing SMEs, that offer a massive government subsidy to participants:
Expert Advisory – assistance on marketing plans, sales plans, accessing new clients, improving operational efficiency and delivery performance, Agile, sales training, engaging with primes, AS9100, Cyber Security, Project Management, Digital Manufacturing, Industry 4.0.  Government grant will provide 80 per cent of Advisory Costs.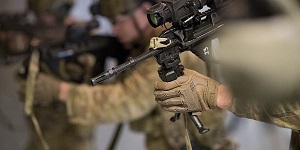 Capital Equipment – Government grant can provide 50 per cent of costs associated with purchasing new equipment to service the defence market.
Full Details:
https://www.business.gov.au/grants-and-programs/capability-improvement-grants
https://www.business.gov.au/grants-and-programs/sovereign-industrial-capability-priority-grants
https://www.business.gov.au/grants-and-programs/defence-global-competitiveness-grants
The Australian Manufacturing Forum's partners can help your business navigate these complex programs and secure government assistance.
For more information Contact editor Peter Roberts, [email protected] or 0419 140 679.
Want to maximise your R&D tax benefit?
Michael Johnson Associates, leading R&D tax specialists and value-added partner of @AuManufacturing, can work with you to identify potential tax benefits under the R&D Tax Incentive (RDTI), and maximize your claims.
MJA was consulted in the design of the RDTI, prior to its launch in 2011, and remains in constant contact with government policy makers, including the latest revisions and relaunched scheme in July 2021.
MJA works with Australian companies to:
– Identify RDTI eligible R&D activities and expenditure
– Prepare and maximise legitimate RDTI claims
– Manage RDTI compliance reviews and audits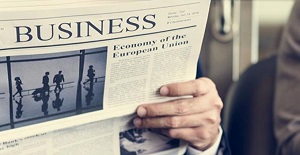 MJA's Chair, Kris Gale, is Australia's most experienced RDTI adviser, consulting to Australian organisations for more than 34 years. He is a founding member of the peak AusIndustry/ATO consultative bodies, the RDTI National Reference Group and the RDTI National Roundtable.
To get information on MJA's specialised services and proven methodologies please contact Kris Gale directly, [email protected] and 0411 171 596 and mention @AuManufacturing. MJA on the web: www.mjassociates.com.au
Switch to renewable power? Here's how.
Presync, a value-added services partner of @AuManufacturing, is a boutique sustainability and energy consultancy which facilitates energy efficiency, local renewable generation and storage, and offsite retail renewable power purchase agreements for manufacturers.
Presync develops business-case-led sustainability initiatives, delivering commercially-attractive business solutions which help cut energy costs and improve sustainability performance, while also helping manufacturers manage climate change transition and physical risks.
Presync is technology- and vendor-agnostic. We do not take commissions or success fees when negotiating supplier agreements on behalf of our customers. We are paid up front by the customer to act in the customer's best interests.
Presync was established in February 2014 by Ben Waters, a former GE executive and Hudson Worsley a former Stockland national sustainability manager, and is a certified B-Corporation, demonstrating holistic commitment to business, community and environmental outcomes.
To start your sustainability contact Ben Waters (0407 465 071, [email protected]) and mention @AuManufacturing.