Queensland electric vehicle company ACE-EV Group will today unveil plans for a specialist design studio for composite electric vehicles, bringing together research resources in Australia, Taiwan and Germany.
Flinders University and ACE EV with partners in Stuttgart and Ningbo, will sign a partnership agreement at 2.00pm at the Tonsley innovation precinct, south of Adelaide.
The company's Taiwanese partner, Dr Charles Kung will be in Australia to sign the agreement.
The partnership will detail key collaborative research projects and the sharing of composite electric vehicle software, simulation and model design technology developed since 2001 in Germany.

The ACE Electric Vehicle company assembled its first composite EV's in Brisbane in March and launched an updated version in SA in August, as reported in @AuManufacturing news.
The new effort will accelerate opportunities in electric vehicle (EV) and charging equipment assembly, component manufacture, design, engineering, and research.
ACE-EV managing director Gregory McGarvie said: "Unfortunately Australia lost its major car manufacturers due to a lack of government appetite.
"Fortunately an adaptive supply chain has remained and ACE-EV Group is negotiating with many supply parties aiming to work up to over 50% Australian content once full moulding Infrastructure is in place."
The plan is initially to import the composite carbon fibre skeleton (below) from Qingdao in flat packs, and they will be assembled by Aldom Electric Vehicle Manufacturers at their facility in Wingfield north of Adelaide.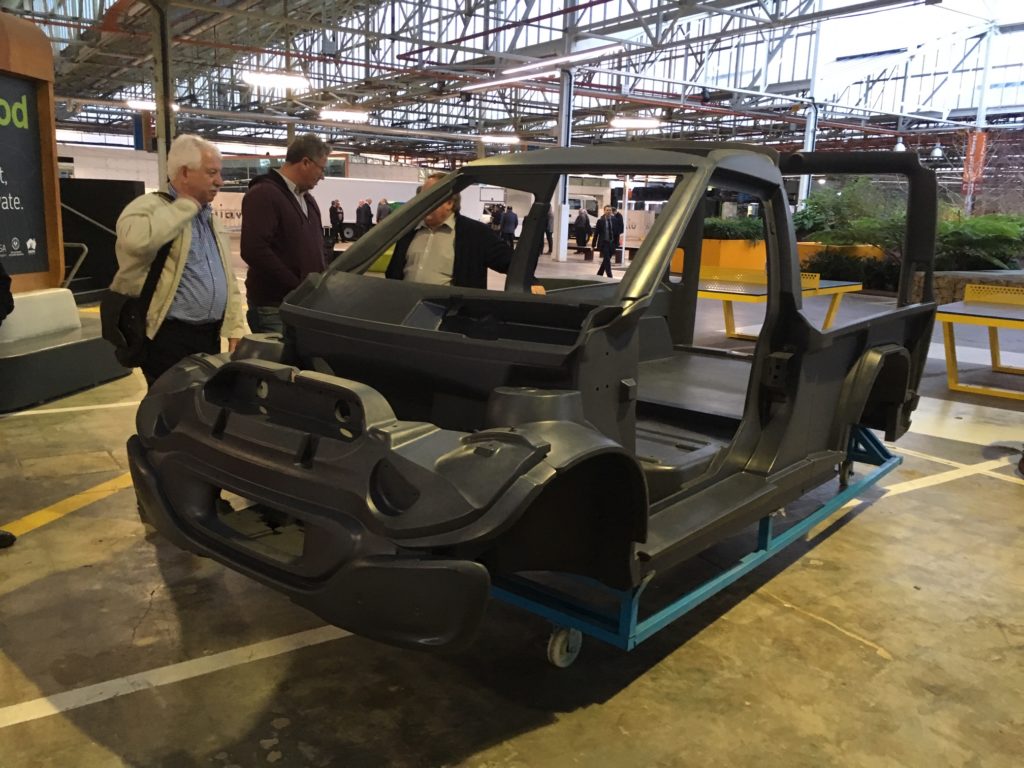 Picture: ACE-EV
Subscribe to our free @AuManufacturing newsletter here.