Australia's leading crane builder Eilbeck Cranes has installed its 10,000 crane after 110 years in operation.
The company's own heavy machining factory now under construction (pictured) houses a massive 100 tonne crane.
The machine shop will have machines capable of handling up to 80 tons of material, making it the highest capacity Australia wide.
Eilbeck Cranes, established in Western Australia in 1907, manufactures locally in Queensland, Victoria, New South Wales and WA for for projects in Australia and worldwide.
The company employs more than 160.
The company commented: "Coupled with our strong partnership with ABUS Kransysteme (Germany), for whom we are the national and exclusive distributors, Eilbeck Cranes today offers the same products that market leading European companies purchase and enjoy from Germany's largest and most respected crane and hoist manufacturer."
In addition to manufacturing cranes, hoists and winches the company provides maintenance, repair and services throughout Australia, supporting local businesses and employing local staff.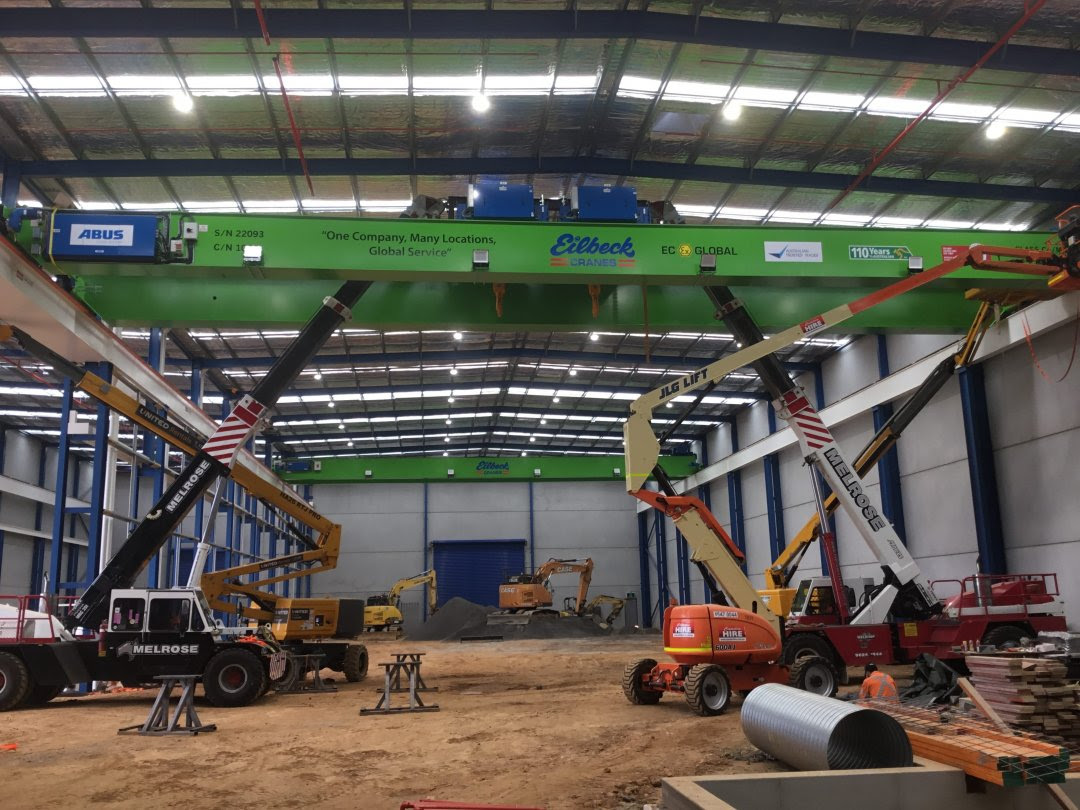 Pictures: Eilbeeck Cranes
Subscribe to our free @AuManufacturing newsletter here.