Battery materials company Alpha HPA has successfully produced 99.999 per cent high purity alumina (HPA) coating pre-cursor material for use in manufacturing lithium-ion batteries.
The Sydney company's demonstration-scale plant produced more than 20 kgs of HPA (pictured, below) using its proprietary solvent extraction and refining technology and an industrial feedstock.
The global high purity alumina (HPA) market is doubling in value every 5-7 years for its use in batteries and LED lighting.

Alpha HPA has completed a Definitive Feasibility Study (DFS) for a 10,000tpa HPA processing plant based on its Collerina project, in central NSW.
The company's managing director Rimas Kairaitis said: "Our ability to manufacture increasingly sought-after pre-cursor product is a particularly exciting development.
"The recognition of the flexibility of our process to deliver a number ultra-high purity products into the lithium-ion value chain is a key opportunity we are going to capitalise on."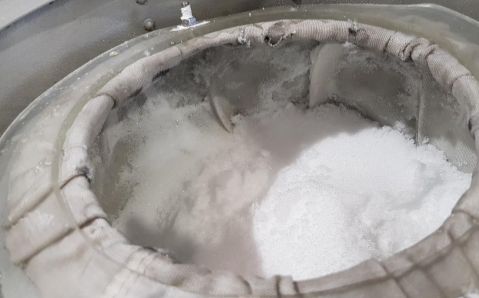 Main picture: Alpha HPA/pilot plant solvent extraction
Subscribe to our free @AuManufacturing newsletter here.