By Peter Roberts
An autonomous electric vehicle platform developed in the Bayswater North industrial area of Melbourne has surfaced with the release of new pictures and video.
After a $7.7 million, four-year development project, robotics company Applied EV has revealed its first 'mobility solution' – the Blanc Robot (pictured above, and below).

The Blanc Robot is designed to cover short distances at low speeds, and can be fitted with a wide variety of 'pods' tailored to transporting passengers or goods.
Fully autonomous and programmable, the vehicle is run by software, and features a lightweight composites body developed in association with Japan's Teijin Ltd.
Built from glass fiber-reinforced sheet moulding compound (GF-SMC), the body is claimed to be 20 per cent lighter than equivalent aluminium structures.

The Melbourne robotics startup showcased its innovative Modular Vehicle System to a global audience at the CES 19 future tech convention in Las Vegas from January 11 to the 14th.
CEO Julian Broadbent has been backed by $2 million in funding from the Australian Renewable Energy Agency in develoiping his prototype.
Broadbent previously worked at GM in the United States as the Director of Global Advanced Portfolio Planning and as Chief Mechanic to five-time V8 supercar champion Mark Skaife.
The Blanc Robot is one of a number of electric vehicle projects underway in Australia, driven by ex global automotive executives.
Again it shows that despite the cynicism of Canberra politicians that killed large scale automotive manufacturing, there is still life in the sector yet.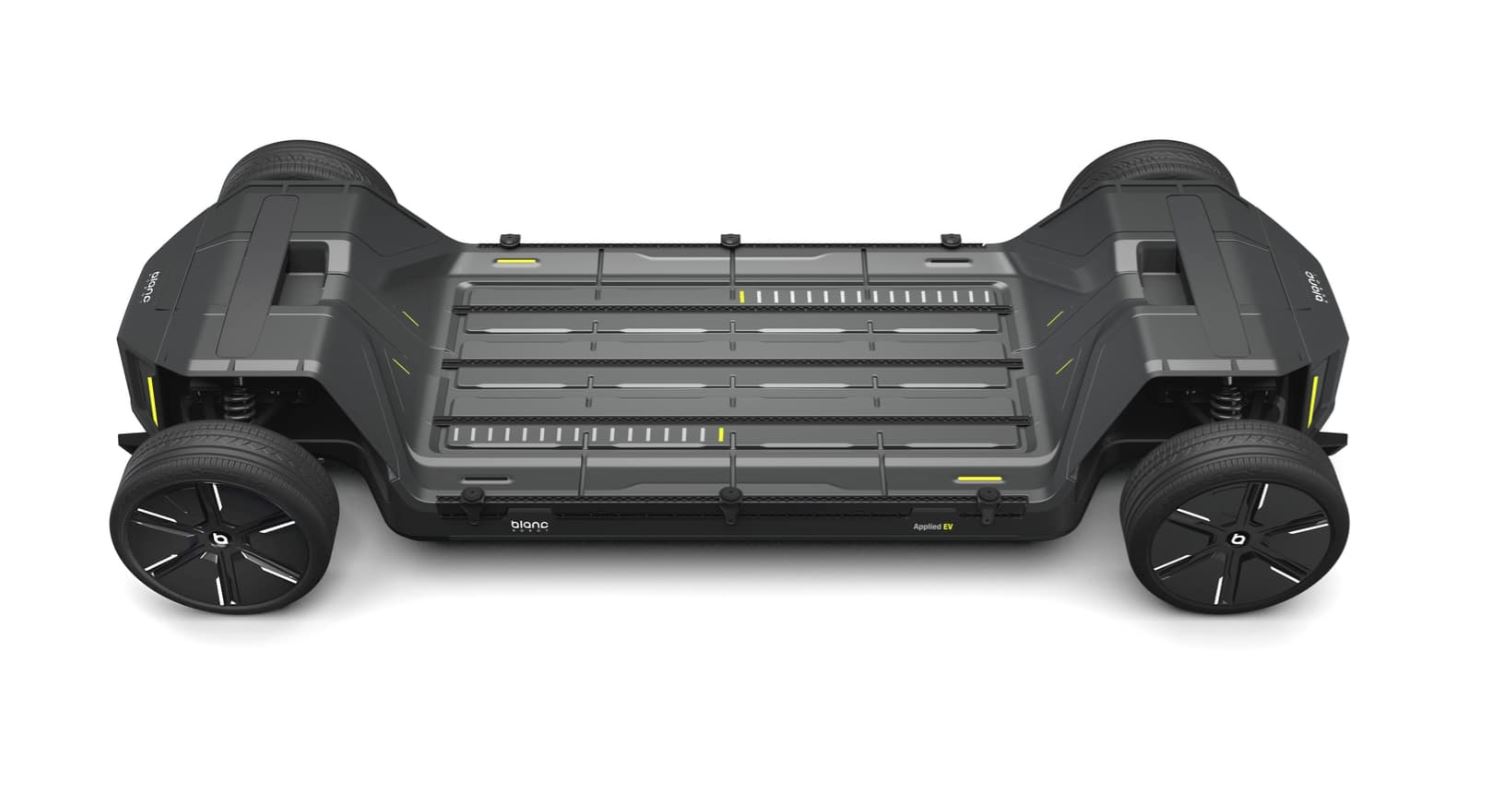 Pictures: Applied EV
Subscribe to our free @AuManufacturing newsletter here.