As part of @AuManufacturing's and International Exhibition & Conference Group's editorial partnership in this month's Modern Manufacturing Expo in Sydney, we take a look at the Expo's links with the packaging and processing machinery sector.
International Exhibition & Conference Group, organisers of the upcoming Modern Manufacturing Expo, has announced a partnership with the Australian Packaging and Processing Machinery Association.
Supported by both the state and federal government, the Modern Manufacturing Expo aims to help modernise and digitise Australia's manufacturing capabilities and competitiveness to drive an advanced and sustainable manufacturing nation.

The APPMA has a strong history in packaging and processing and provides strong industry connections and a well-established membership base across Australia.
The news comes on the back of the APPEX (Australasian Processing and Packaging Expo) announcement at the recent AUSPACK event in Melbourne. APPEX is set to take place every three years in Melbourne with the next event to kick off from 12-15 March 2024.
According to APPMA CEO Michael Moran the association is focused on opportunities that further support and add value to their members in the NSW region.

"The Modern Manufacturing Expo is a great fit for the APPMA members and is complementary to the APPEX show.
"The two events will dovetail well and support our growing member base in NSW."
'A place to come together and showcase the latest technologies'
The APPMA is a national association, providing a range of industry promotion, marketing, educational and networking forums and support services that enable its members to promote their businesses, share industry data and maintain knowledge of the latest industry trends and innovations.
Moran said that the association is always on the lookout for opportunities to further help their members raise their profile with the Modern Manufacturing Expo one such event.
Modern Manufacturing is at the top end of innovation across all sectors, and this includes the processing and packaging industry.
"We are excited to join the Modern Manufacturing Expo at its inaugural event and look forward to partnering with them as they move forward with their annual expos in NSW.
"The event and associated conferences and seminars, provide our members in the region with an opportunity to not only showcase their technologies and products but also to network and collaborate with the innovation community which this show is bound to foster."
IEC Group CEO Marie Kinsella said the primary focus of the Modern Manufacturing Expo is about guiding the implementation of smart manufacturing.
"An annual show is what is needed to keep on top of emerging trends when working with this type of technology, which is fast evolving and always innovating.
"This expo has become more than a showcase of products – we see our role at the Modern Manufacturing Expo as bringing together like-minded companies and associations who are driven to transform Australian manufacturing.
"It really is a collaborative space, and we want visitors to leave the event feeling empowered to make the journey from traditional to modern manufacturing" says Marie.
Moran said that Australian manufacturing was resurgent with onshoring important to that end.
"Innovation across manufacturing is a crucial development for the future of the industry itself.
"APPEX will provide a platform to unite the entire processing and packaging community with Australia's largest trade event for our industry showcasing new products and innovations.
"We also understand the need for an 'off' year event, that provides a flexible and agile space where companies can bounce ideas off each other, showcase the latest technology and explore collaboration to make these bigger developments happen."
The Modern Manufacturing Expo takes place from 20-21 September, 2022 at the Sydney Showground, Sydney Olympic Park, Homebush. It is designed for key decision-makers and management looking to explore the latest automation and digital offerings for future growth and features a showcase of technology advancements to innovative operational practices for manufacturers. Free Expo Registration here. Smart Manufacturing Conference Registration here. Sustainable Manufacturing Summit Registration here. Enquiries: Margo Metcalf IEC Group, [email protected] or 03 95969205.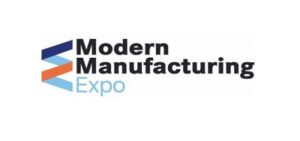 Picture: Michael Moran