@AuManufacturing news and the Australian Manufacturing Forum Linkedin networking and discussion group welcomes the incoming federal government and its first ministry announced last night.
The key Industry and Science portfolio is within the Cabinet, and will be taken on by Edham Nurredin Husic, better known as Ed Husic, the member for Chifley in western Sydney (main picture).
Husic has been industry spokesman in opposition. Notably, he was the first Muslim to be elected to federal parliament in 2010.

He graduated with a with a Bachelor of Arts in Applied Communications from the University of Western Sydney.
Husic has worked as a research officer for a former member for Chifley, and as a union official, including as national president of the Communications, Electrical and Plumbing Union of Australia (CEPU).
Working with Husic in the outer ministry will be Minister for Defence Industry Pat Conroy, the member for Shortland also in NSW (pictured, below).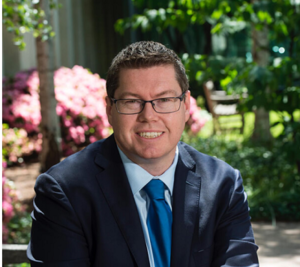 Conroy holds a Bachelor of Economics (Hons.) from the University of Sydney, and has spent his working life as an electorate officer and trade union policy officer.
He was national economist to the Australian Manufacturing Workers' Union and principal policy adviser and deputy chief of staff to former industry minister Greg Combet.
Senator Don Farrell is Minister for Trade and Tourism, Brendan O'Connor is Minister for Skills and Training, while Senator Tim Ayres is Assistant Minister for Trade and Assistant Minister for Manufacturing.
Pictures: Ed Husic, main, and Pat Conroy
Subscribe to our free @AuManufacturing newsletter here.