@AuManufacturing's Australia's niche champions series has highlighted the well established and the emerging niche leaders in Australian industry. Today Peter Roberts talks with Frank Seeley, perhaps Australia's coolest salesman.
The time was 1972 – the year the axe first fell on protectionism with Labor's Gough Whitlam's unilateral 25 per cent cut in tariffs scything through the uncompetitive and technologically backward sector of the time.
Frank Seeley worked as a salesman in one of those industries – he sold portable evaporative air coolers which are popular in less humid parts of Australia such as the outback, and Melbourne, Adelaide and Perth. Evaporative cooling does not work so well in more tropical Sydney and Brisbane.

But when it is dry, the idea of blowing fresh air from outside through pads soaked with water, thereby evaporating water and lowering the temperature, produces a refreshing coolness that is unbeatable and is energy efficient to boot.
Trouble is Frank, now executive chairman of Seeley International, was selling all-metal coolers which swiftly became discoloured with rust. But, in a symptom of the times, no maker was bothering to change that.
Seeley told @AuManufacturing: "I started to manufacture my own coolers back in 1972.
"I decided to make an all-plastic cooler, and it captured the imagination of the public. We sold 1,000 in year one and by year 10 we sold 150,000."
Initially, Seeley sourced most parts from outside suppliers, but to solve a problem of plastic shrinkage he brought production in house, utilising the right technology of injection moulding.
As Seeley expanded from portable systems to complete rooftop ducted heating and cooling units, one of the supply issues to sort out was electric motors, then a local monopoly of a single supplier.
Despite his complaints, quality was variable and prices were kept high – just below the cost of imported motors loaded with the punishing import tariffs of the time.
This, and similar padding by domestic suppliers, made his own products uncompetitive internationally, so Frank decided to vertically integrate and make his own motors and components.
Frank is one of those infectiously positive people who is a delight to meet and yarn with, and I dare say, work with.
He launches into a long anecdote of how he warned motor manufacturer Kevin Kirby that he would make his own motors, only to have him laugh in his face. Kirby wasn't laughing a year later.
Today Seeley International is Australia's largest air conditioning and ducted gas heating manufacturer and a global leader in developing ingenious, energy efficient cooling and heating products.
It manufactures evaporative and reverse cycle air conditioning and gas heating products under the Breezeair, Convair, Coolair and Climate Wizard brands at factories in Adelaide (main picture), Albury and two in the United States where he is storming their large dry climate markets.
Seeley's biggest-ever orders were for 100,000 portable evaporative coolers for Iraq, and 50,000 large rooftop systems for the giant tent city set up every year in Mecca's Mina Valley for the Hajj (picture, below).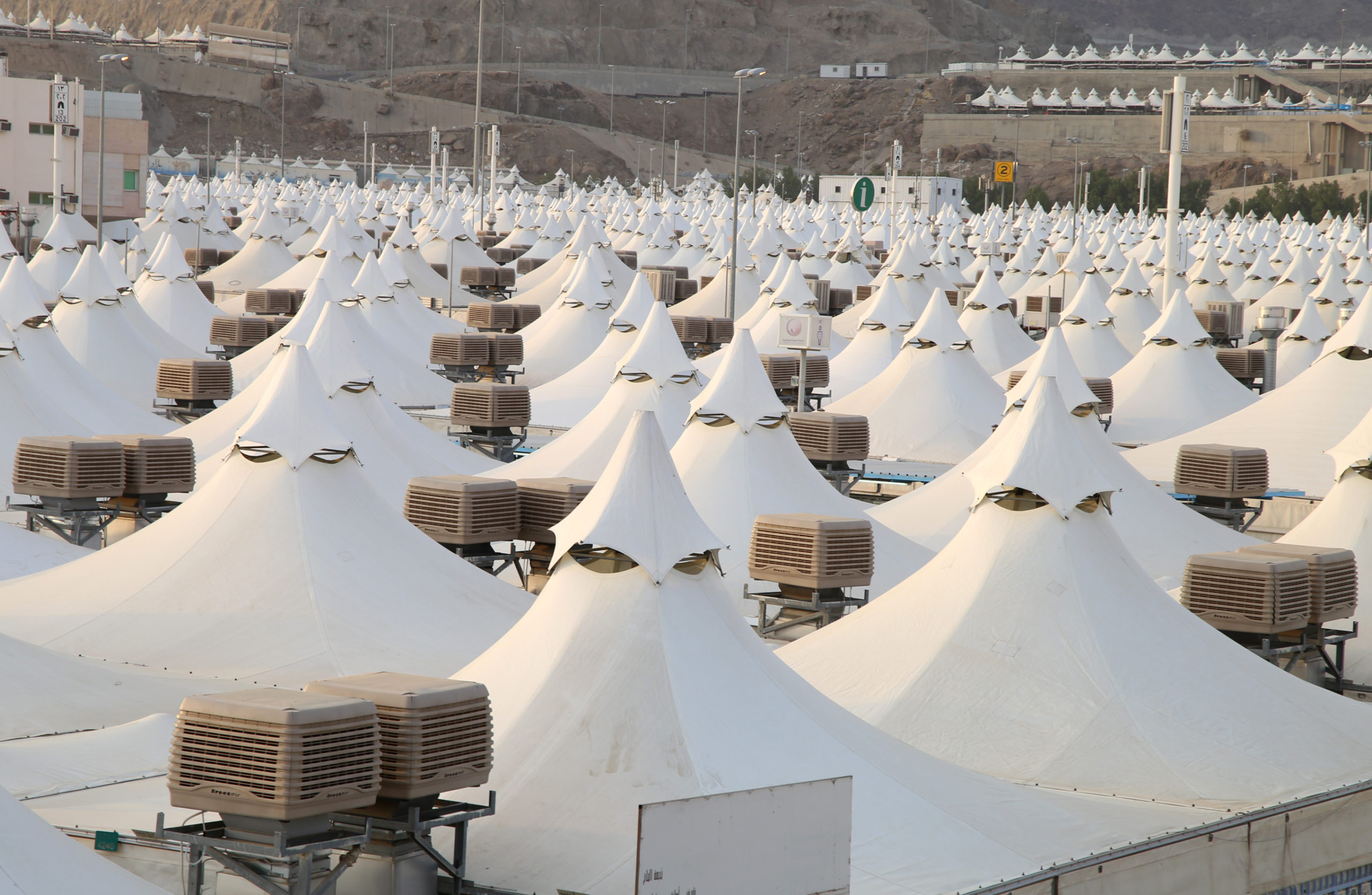 As other manufacturers contracted, Seeley continued to expand and today makes more than 80,000 appliances and 1,500,000 components in Australia every year.
"Seeley International has been in business for a long time, and we certainly haven't always seen everything go our way.
"…Our factory burned down…twice…
"But we haven't stopped pushing the limits because we know that as quickly as we bring a new product to market our competitors will be looking to copy our hard work."
Constant innovation by the company's 50-strong 'imagineering' team has brought Seeley market advantages in super-efficient fans and micro-pads for evaporation.
At age 79 Frank is still leading the innovation effort, with his team's latest advance being deployed as the company penetrates the US market.
This is a unique indirect evaporative counter-flow heat exchange core which provides hyper-efficient cooling of outside air.
Seeley boasts that he has achieved air cooling of 38 degrees using evaporation and heat exchange, a process that combines the energy efficient benefits and 100 per cent fresh air of evaporation, with the temperatures achieved with reverse cycle systems.
His factories in Denver and Sacramento are now testing the systems, and Australian made components such as fans.
"We have big hopes for the US market, it is going to be huge.
"And we are going to get much bigger, but we will still call Australia home as far as manufacturing is concerned."
Frank Seeley's own success tells him that there is no reason Australian companies cannot win even in areas such as consumer goods and appliances many have given up on.
"We might have higher production costs in Australia, but we live in a great country.
"To compensate we have to innovate like there is no tomorrow, use world class technology and have the highest levels of automation in our production processes."
@AuManufacturing's Australia's niche champions series is brought to you with the support of the Innovative Manufacturing Cooperative Research Centre, and SMC Corporation.


Pictures: Frank Seeley in his Adelaide factory/Mina Valley, Saudi Arabia
Subscribe to our free @AuManufacturing newsletter here.