@AuManufacturing has partnered with International Exhibition & Conference Group to support the upcoming Modern Manufacturing Expo in Sydney in September which will showcase resources, organisations and networking opportunities available to innovative manufacturing firms. Marie Kinsella has the details.
In the quest to build Australian manufacturing sovereignty and ensure that the country is a powerful force in the global manufacturing landscape, widespread innovation and modernisation are needed. This requires greater access to research and development.
The good news is that the roadmap for how Australia can get to this point is becoming increasingly clear.

Universities, manufacturing hubs and research centres are opening themselves to enable manufacturers to research, invest, test and commercialise new products and technologies.
A variety of R&D avenues are already available and these will be on show at the Modern Manufacturing Expo on 20 and 21 September 2022 at the Sydney Showground.
The organisers have set up an Innovation & Collaboration Zone as part of the exhibition floor which will give visitors access to all the available resources in one convenient location.

Attendees will have access to a dedicated space for manufacturers to meet, match and discuss their research and development needs with the likes of CSIRO, The University of Sydney and New South Wales Smart Sensing Networking (NSSN).
Also on offer is the Expert Arena, where visitors can hear from industry-leaders including Advanced Manufacturing Growth Centre (AMGC), defence innovation group DMTC, industry group Open IIoT and AusIndustry among others.
Innovation cannot happen without collaboration, and different resources can help the modern manufacturer to develop different skill sets.
Make sure to register for the expo! I look forward to seeing you there.
The Modern Manufacturing Expo takes place from 20-21 September, 2022 at the Sydney Showground, Sydney Olympic Park, Homebush. It is designed for key decision-makers and management looking to explore the latest automation and digital offerings for future growth and features a showcase of technology advancements to innovative operational practices for manufacturers. Free Expo Registration here. Enquiries: Margo Metcalf IEC Group, [email protected] or 03 95969205.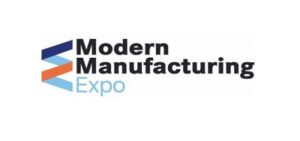 Picture: Marie Kinsella is CEO of the International Exhibition & Conference (IEC) Group, a privately owned Australian company of key personnel with combined exhibition industry experience of over 70 years, and organiser of the upcoming Modern Manufacturing Expo.