As part of @AuManufacturing's and International Exhibition & Conference Group's editorial partnership in this month's Modern Manufacturing Expo in Sydney, Marie Kinsella tells you how you will benefit from this first of a kind event.
Now is a critical time for Australian Manufacturing.
A global shift has started and the digital revolution has arrived. Manufacturers can either keep up or get left behind.

Manufacturers have a unique opportunity in that they have access to numerous new initiatives, grants and support programmes to help them achieve new levels of technology, skills and capabilities.
They have access to university and other public sector resources to buy new equipment, develop skils, access technology and develop their ideas and innovations.
There is no better time to secure the future sustainability of our manufacturing sector.

The Modern Manufacturing exhibition is a first-of-its-kind exhibition and conference that will help companies stay competitive and boost effectiveness through smart manufacturing.
This in-person event is positioned as an enabler. It allows us to bring together and connect local manufacturers who are moving into advanced manufacturing in order to stay competitive, and those suppliers and experts who can help them achieve this outcome.
It will also offer educational streams to showcase practical steps on how digitisation can be implemented.
The event aims to give manufacturers clear and direct pathways to the latest technologies, as well as offering visitors the 'how to' to implement modern manufacturing solutions.
Modern Manufacturing Expo 2022 is the culmination of many months of research, discussions and collaboration with government, education, regulators and industry organisations, ensuring we present an event that will achieve your goals.
The new reality in manufacturing has arrived. Join us on the exciting journey ahead!
The Modern Manufacturing Expo takes place from 20-21 September, 2022 at the Sydney Showground, Sydney Olympic Park, Homebush. It is designed for key decision-makers and management looking to explore the latest automation and digital offerings for future growth and features a showcase of technology advancements to innovative operational practices for manufacturers. Free Expo Registration here. Smart Manufacturing Conference Registration here. Sustainable Manufacturing Summit Registration here. Enquiries: Margo Metcalf IEC Group, [email protected] or 03 95969205.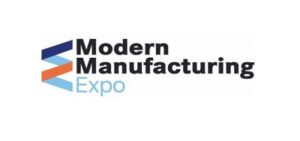 Picture: Marie Kinsella is CEO of the International Exhibition & Conference (IEC) Group, a privately owned Australian company of key personnel with combined exhibition industry experience of over 70 years, and organiser of the upcoming Modern Manufacturing Expo.