@AuManufacturing's editorial series – Celebrating Australian Made – continues with a look at APT Asia Pacific, a local champion in sporting surfaces. By Brent Balinski.
Not every Australian manufacturer wants or needs to be highly vertically integrated.
For APT Asia Pacific though, it's been a winner, and one that they put out front when they talk about their strengths.

David Carpenter, the company's GM at its 30,000 square metre site, joined via APT's then-biggest yarn supplier, Tapex, in 2014. He brought 23 years of synthetic sporting yarn experience and his machinery from Sydney to APT's Dandenong headquarters.
Nowadays the company extrudes and tufts its own yarn, and makes its own backings, coatings and adhesives.
Synthetic turf is the main game, with over 100 varieties available. It also makes and imports products including protective coatings for flooring and roofing, and EPDM granules for playgrounds. It is part of the global Sport Group, and manufactures for the region.

"[I've] basically seen a massive growth since joining the company, almost a five-fold increase since I started, on the APT side," Carpenter tells @AuManufacturing.
"We've got about 110 people working for us at the moment. Operation is now running 24/7. Different parts of it run different hours, but the site is pretty much open 24/7, 365 days a year unless we have a floor shutdown." 
Locally-made yarn is prominent in APT's marketing, as part of a tightly-controlled value chain with certainty around the quality of chemical inputs, manufacture to ISO 9001 standards, and a focus on making for tough local conditions (including high amounts of UV and heat.)
It manufactures for 20 sporting codes, and is seeing good growth in other areas such as landscaping, says Carpenter. 
According to Carpenter, the local R&D operation versus the rest of the company, has "probably got one of the better setups in the group for pulling things apart, reverse engineering what they're made from, and also sort of fault-finding: if something's gone wrong, what actually went wrong." 
Along with working to achieve new environmental management certifications, APT is also focussing on more sustainable products. Its website lists a partnership with Wilson to turn tennis balls into courts.
There are newer products made from rapidly renewable resources like sugar cane, says Carpenter. 
"We were the first to extrude — we've just done it for the Tokyo Olympics — a hockey field made from plastic… derived from sugarcane," he explains.
"And also trying to come up with end of life opportunities for our synthetic turf as well is a very big push at the moment right now. So being able to pick the fields up and recycle them and convert them back into another product." 
The company's exports dropped to almost nothing during the worst of the pandemic, but have recovered back to nearly what they were. It hopes to grow these further, and to sustain growth in landscaping installation, which has been up 25 per cent a year the last three years, according to Carpenter.
He adds that there's great value currently in being seen as Australian Made.
"[It's] just the quality and reliability of buying something locally. We are ISO 9001 certified. And that sort of comes with a bunch of quality expectations from the customers. 
"We're seeing time and time again from the imported products that they don't last as long as the locally-made stuff. We've been around long enough to know what goes wrong with synthetic turf, and the others are still learning lessons the hard way."
@AuManufacturing's editorial series – Celebrating Australian Made – leading up to Australian Made Week (24 to 30 May) – is brought to you with the support of the Australian Made Campaign Ltd, licensor of the Australian Made logo.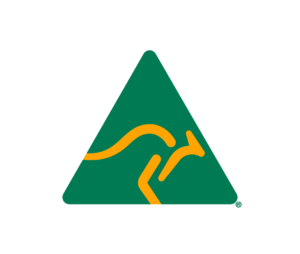 Pictures: APT Asia Pacific.
Subscribe to our free @AuManufacturing newsletter here.