With Australian Made Week reaching its climax, @AuManufacturing's editorial series – Celebrating Australian Made – looks at a product Australians turned to during the Covid-19 pandemic – fitness equipment by AlphaFit.
When Covid-19 hit the first products to run out in local shops were staples such as pasta and toilet paper, but consumers forced to stay at home soon turned to entertainment and fitness equipment they could use to while away the lockdown hours.
Equipment supplied from low cost locations soon ran out and shop shelves left bare, with fitness fanatics quickly realising that a two-month long supply pipeline for a set of dumb bells or a workout bench was not the best way to run the economy.

And given the very low labour content of, say, a cast iron dumb bell, possibly produced from Australian iron ore shipped to China, overseas manufacture and shipping was not only dumb, but inefficient and expensive.
It was fitting then that Australian Made Campaign, licensor of the green and gold kangaroo logo, choose Gold Coast gym and fitness manufacturer AlphaFit to host the launch of the first ever Australian Made Week.
AlphaFit's co-founders, Jamie and Bobby Montesalvo (pictured, below) come from a third-generation steel manufacturing business and have and have rapidly expanded their range of Australian made gym gear, focused on innovative patent-pending products.

Bobby Montesalvo said: "We hope that we get more people to consider the flow-on effects of their purchasing decisions.
"When they buy Australian-made products, they're supporting local businesses like AlphaFit and the people that work here."
Established in 2012, AlphaFit and sister company Allplates' 105 staff provide a turnkey solution and a high level of customisation that mass produced imports find hard to match.
AlphaFit in the past 12 months has exponentially increased profitability, has outgrown its facilities and now plans a larger warehouse/manufacturing facility including a $2.5 million investment in a robotic welder and lube laser to create a more flexible, agile and efficient production environment.
This complements existing equipment such as a just-purchased linisher for deburring or finish grinding, and AlphaFit's focus on lean manufacturing – all staff complete a Certificate 4 in Competitive Systems & Practises. As of December 2020, the manufacturing facility has received Triple ISO certification 9001, 45001 and14001.
In the next few months, AlphaFit will be actively seeking to increase their workforce by 30 per cent with further positions in assembly, warehouse, dispatch, manufacturing, engineering and sales.
The company's goal of 80 per cent onshore self-sufficiency remains a top priority for AlphaFit.
"It is increasingly evident that enduring commercial success is linked to a commitment to reduce the reliance on imported manufacturing.
"The strategy employed by AlphaFit works towards the goal to make an Australian version of every single piece of fitness equipment.
"Onshore self-sufficiency is supported by the rising support for Australian made products, and greater control of leads time and product quality."
@AuManufacturing's editorial series – Celebrating Australian Made – leading up to Australian Made Week (24 to 30 May) – is brought to you with the support of the Australian Made Campaign Ltd, licensor of the Australian Made logo.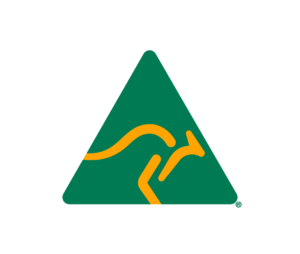 Pictures: Alphafit
Picture: www.ey.com
Subscribe to our free @AuManufacturing newsletter here.