Australian Made Week comes to a close this weekend. Here @AuManufacturing's editorial series – Celebrating Australian Made – profiles the company you turn to when you want thermally high performance buildings – Kingspan Insulation.
Australia is rightly seen as a laggard globally when it comes to national policy to drive a zero-emissions future.
But in commercial buildings, industry itself has stepped in, with bodies such as the Green Building Council and insulation manufacturer Kingspan Insulation recognised as leaders globally in high performance, low carbon buildings.

While the Council has led with its Green Star sustainability rating and certification system, Kingspan invested $40 million in 2015 in a state of the art factory at Somerton, Victoria (main picture and below) which not only produces thermally efficient products, but is the first factory in Australia to be recognised with a Six Star Green Star rating – the maximum achievable.
Kingspan Insulation CEO Scott Gibson: "The DNA of Kingspan is deeply rooted in manufacturing.
"We employ a very high level of technology at Somerton – the process is very complicated and we use highly reactive materials.

"The production line is nearly 300 metres long yet requires less than a dozen people operate."
The Somerton building was designed by architect Tone Wheeler of Environa Studios, and built with low environmental impact materials such as steel, concrete, timber, plumbing piping, carpets and furniture made from recycled and low carbon impact raw materials which can be reused or recycled.
Heavily insulated and featuring 750kW of solar PV power, water recycling and energy-saving smart lighting, the building is designed so all staff can see out a window, with the comfortable work environment contributing to low staff turnover and absenteeism.
"The federal government probably hasn't taken a lead here and we have had to push forward ourselves.
"I look at manufacturers like ourselves and we take a responsible, long-term view.
"Australian manufacturers are typically looking towards low environmental impact, low emissions manufacturing."
Kingspan's products are not the familiar glass wool type product but are among the market's highest performing and most sustainably manufactured, energy efficiency delivering building solutions.
Kingspan Kooltherm high performance rigid thermoset phenolic insulation and AIR-CELL fibre-free flexible reflective insulation are typically twice as efficient as glass wool, allowing buildings to be designed with thinner walls and roofs, while still delivering building code compliance.
Gibson said: "We are seeing an ever-increasing evolution of materials come into Australia, delivering superior performance."
Kingspan is a global company and its K15 product constituted approximately five per cent of the insulation used in the ill-fated Grenfell Tower in London.
The official inquiry found Kingspan had no role in the design of the cladding system used, and its product was used without Kingspan's knowledge in a system that was not compliant with buildings regulations.
The product used, said Gibson, is perfectly safe when used in the correct manner.
Kingspan Insulation Australia was adversely affected last year by Covid-19 disruptions in its markets, with the company's Somerton and Perth plants supplying badly hit markets in the Middle East and Asia.
However markets are recovering, helped in Australia by its ability to use use the Australian Made logo on all its locally made products.
Gibson said: "The Australian Made Campaign creates awareness for local products which inspires support for Australian manufacturing and helps grow Australian jobs.
"In the building products environment, false claims are abundant when it comes to performance and origin.
"We saw the advantage of clearly standing out as Australian Made."
@AuManufacturing's editorial series – Celebrating Australian Made – leading up to Australian Made Week (24 to 30 May) – is brought to you with the support of the Australian Made Campaign Ltd, licensor of the Australian Made logo.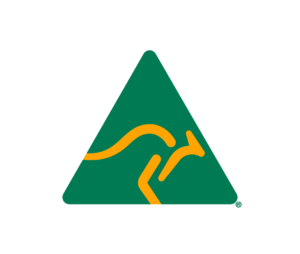 Pictures: Kingspan Insulation Somerton facility
Subscribe to our free @AuManufacturing newsletter here.