Today @AuManufacturing's editorial series – Celebrating Australian Made – looks at local manufacturers supporting the switch to renewable energies. Here Peter Roberts profiles Australia's one and only manufacturer of solar PV panels – Tindo Solar.
One of the lessons of the Covid-19 pandemic is the danger of over-reliance on extended global supply chains and the perils of relying on one source of supply.
The two concerns come together in the solar PV revolution, part of the inexorable move towards renewable energy caused by the falling cost of wind and solar PV power which has obsoleted coal and gas-fired energy in only a few years.

The issue for Australia, as for the world generally, is that we have let a single country, China, so dominate the production of solar PV panels that every other country is totally dependent on Chinese production of components and final panels.
Yet Australia is the country whose technology developed at the UNSW School of Photovoltaic and Renewable Energy Engineering (SPREE) created the PERC solar cell which powers almost 75 per cent of all solar panels in the world.
UNSW technology was manufactured in Australia briefly by BP Solar and a second effort by the NSW government poured hundreds of millions of dollars into an effort to commercialise later generation technology.

It was largely ex UNSW students who returned to China to create today's dominant solar PV manufacturers.
But today the sole remnant of Australian solar PV manufacturing is a single factory in Adelaide's northern suburbs – Australia's one and only solar PV panel manufacturer Tindo Solar.
The good news is that the owners of Tindo, Glenn Morelli's Cool or Cosy, are investing $10 million to double capacity at its Mawson Lakes plant to 150 megawatt per annum, at the same time transitioning to the latest M10 cell technology.
The new factory building is complete, with production equipment to be installed by August, according to Tindo Solar CEO Shayne Jaenisch.
Tindo sells direct to customers and has built up its reseller network during the Covid-19 pandemic as consumers have themselves insisted on the Australian made product, even though it sells at a 10 to 15 per cent premium over imports.
In fact, 2020 was the company's biggest-ever year.
Jaenisch told @AuManufacturing: "This has been driven by a frustration by consumers and also Covid has highlighted our over-reliance on imports.
"There is a bit of patriotism, a bit of fear but also people have been trying to spend their money locally."
The not so good news is that despite Tindo's superior performance and longer in-service life, it claims less than one per cent of the Australian market…in fact closer to one third of one per cent.
For a country awash with government media releases about sovereign Australian manufacturing and local industry development, this is a sad figure, and far below Tindo's current production capacity, let alone its doubled size.
"Simply, we outperform our competitors in terms of output and the degradation rate of our panels.
"This comes down to the choice of the materials that we use, the design of the product and the manufacturing processes we use.
"They give a consistently better result."
No state of federal government has given any support to Tindo – ever – and even when governments purchase solar for their own use they fail to specify the local product. Critical defence installations are the one exception.
Jaenisch said: "We have applied for a manufacturing modernisation grant – whether we get it or not, who knows."
One issue is the reliance on the term 'tier 1', which is usually enough for government tenders but is actually not a reflection of a particular panel supplier's performance in the field and true in-service cost.
Even if Tindo received more support from the market the issue of manufacturing self reliance would be far from closed.
China is essentially the only source of critical components such as glass, frames and electronics – Tindo is trying to address that but with a small rate of production, economies of scale are elusive.
Recently Tindo began exporting panels to Vietnam, a country which is not entirely enamoured with sourcing all its imports from China.
The company has so far sent 10,000 PV modules to Vietnam, even though they are priced at a 20 per cent premium to Chinese panels.
Jaenisch said: "We will continue to fight and hopefully will continue to get increasing support from the public."
But Australian government and private sector purchasers – isn't this an example of 'your country needs you!'
@AuManufacturing's editorial series – Celebrating Australian Made – leading up to Australian Made Week (24 to 30 May) – is brought to you with the support of the Australian Made Campaign Ltd, licensor of the Australian Made logo.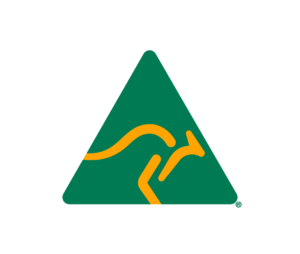 Subscribe to our free @AuManufacturing newsletter here.
Picture: Tindo Solar
Subscribe to our free @AuManufacturing newsletter here.