As part of @AuManufacturing's and International Exhibition & Conference Group's editorial partnership we profile the locally developed ERP solution – Wiise. Featured at this month's Modern Manufacturing Expo in Sydney, Wiise CEO Charlie Wood outlines the benefits.
Australian manufacturing contributes $100 billion to the country's annual GDP and is set to play a key role in the post-pandemic recovery of the economy.
Yet to do so, manufacturers must prioritise the adoption of new technologies that will enable improved productivity.

This is precisely why the Modern Manufacturing Expo, set to take place at Sydney Showground, has put its weight behind providing manufacturers with all the information they need to move their manufacturing from traditional to modern, at one event.
Silver sponsor at this event, Wiise is set to not only showcase their cloud manufacturing solution at the Expo, but also use their industry expertise to illustrate the value of integrating key business functions with an ERP system.
Wiise CEO Charlie Wood said: "To be more agile in the face of change, businesses today need an end-to-end cloud-based solution that goes beyond the operational mechanics of orders, invoicing, finances, and inventory management.

"A solution that seamlessly integrates with other business tools can automate and streamline processes, and, crucially, provide AI-driven predictions based on real-time business data."
A new report from the Productivity Commission shows Australia's productivity growth is slowing.
The nation's productivity has fallen sharply in the past 15 years due to lack of uptake of innovation and use of technology to modernise existing operations.
Australia's productivity level is now about 22 percent lower than that of the United States.
Wood said that one way for manufacturers to achieve business transformation at scale is to recognise that the supply chain in most businesses is disconnected from the rest of the organisation, and this is not sustainable in a customer-centric environment.
"Modernisation of the supply chain presents a significant opportunity to deliver value to customers in real-time – using customer insights and data to enhance demand forecast and fulfilment strategies."
A scalable solution delivering greater return on technology investment
Wiise, the cloud ERP solution developed for Australian businesses by KPMG, offers precisely these benefits, according to Wood.
By connecting data from finance and operations systems (as well as other business tools), manufacturing businesses can see the big picture as well as the business in granular detail.
Wood said that access to real-time, accurate business data enables organisations to be more analytical and strategic with decision-making.
Wiise also allows businesses to optimise their supply chains and be more resilient to unforeseen changes and disruptions while delivering a more consistent customer experience across the board.
Wiise automates time-consuming, manual processes, enabling business leaders to optimise their limited human resources by deploying their skills in the completion of high-value tasks, instead.
"Wiise is not just a manufacturing solution but an end-to-end business solution that allows manufacturers to reduce their reliance on manual processes with automated production workflows, real-time inventory tracking and more," said Wood.
With Wiise, Australian manufacturers can transform their supply chain with proven ways of working, integrated across the organisation and designed to deliver faster value creation to customers and the business.
A cost-effective, localised cloud ERP solution
For Wiise, the top priority at the Modern Manufacturing Expo is empowering Australian manufacturing businesses to embrace opportunities of the future by giving them the tools and technology they need to start scaling today.
The Wiise team will demonstrate how this cost-effective, localised cloud manufacturing solution can be integrated into a business, sharing compelling customer evidence spanning sectors such as food-processing, aerospace and chemical manufacturing.
Ron Gounder, Head of Customer and Partner Lifecycle at Wiise, will be speaking on the topic of 'Scaling your manufacturing operations with cloud ERP' from 3.35pm – 4.05pm 20 September 2022.
Located at booth M30, the Wiise team will also be running a prize giveaway exclusive to attendees, for a chance to win a LEGO Robot Inventor worth $500+.
The Modern Manufacturing Expo takes place from 20-21 September, 2022 at the Sydney Showground, Sydney Olympic Park, Homebush. It is designed for key decision-makers and management looking to explore the latest automation and digital offerings for future growth and features a showcase of technology advancements to innovative operational practices for manufacturers. Free Expo Registration here. Smart Manufacturing Conference Registration here. Sustainable Manufacturing Summit Registration here. Enquiries: Margo Metcalf IEC Group, [email protected] or 03 95969205.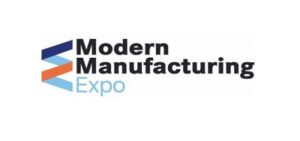 Picture: Charlie Wood