A year ago Michael Clayton, CEO of Derby Rubber, watched as his Derby Steet factory went up in flames. Here he writes about the recreation of a leading manufacturing enterprise.
Today marks 12 months since I commenced the most significant professional journey of my life – here are some of the lessons that I learnt.
The date was Sunday the 17th of February 2019.
Two days prior I was reviewing the business strategy with our MD and planning our business relocation from Sydney to Adelaide. But on that Sunday night, all those plans and the business were disrupted.
At 11pm I stood in the middle of Derby Street and watched the entire roof of our building alight. Brickwork crumbled and cracked, aluminium louvres melted and flowed down the walls. All our stock, archives and end of line operations were destroyed. That night, the 55-year-old company's future was left hanging in the balance.
Thankfully, no one was onsite at the time of the fire. Key plant appeared to be salvageable, so our initial response was to relocate this plant to one of our suppliers and get up and running within weeks.
Historically they had floor space available to house us, adequate utilities and it would be to their benefit if we were online quickly. We soon discovered that our information and ultimately our crisis management plans were out of date and that the vacant floor space at multiple sites had been repurposed. This cost us precious time.
We were well insured but that didn't mean that we would automatically be ok. The reality is that it was a long time before we received our first insurance cheque and 12 months on we have still not completely settled.
Strong cash reserves paid the expenses of relocating, setting up a new manufacturing site and tied us over until the insurance payments were made.
In the days after the fire I faced police interviews and fire investigations. These were tough but they were nothing compared to the interrogation that I received from our insurance company.
We were locked out of the burnt-out site due to safety concerns and demolition works. Morale was rock bottom. I arranged a crisis meeting with management.
It was a defining moment for the company to move forward and decide to move swiftly to Adelaide.
In times of crisis communication is key and we didn't do a great job of it externally. If you Google "Derby Rubber" the next suggested word is "fire". Our customers and competitors were searching for more information.
A daily or frequent blog would have gone a long way to showing our customers that there was progress occurring behind the scenes to recover and rebuild the business. Without this it gave our competitors the upper hand as they filled in the communication gaps with stories of our demise.
I encourage you to determine what will disrupt your business and manage the risks of them occurring. An arson attack is one of the most extreme disruptions that you could face.
Ensure that your incident response and recovery plan is tested and reviewed regularly so that it remains relevant to the needs of your business.
Have strong leadership. I would highly recommend that leadership comes from outside of those affected by the crisis.
Ensure that your insurance is relevant, reviewed annually and covers the costs of an independent loss adjuster to negotiate your claim for you.
Finally, find the silver lining. We now have a state-of-the-art facility (below) and new equipment, in a collaborative and forward-thinking state with extremely talented new staff.
Michael Clayton is CEO of advanced industrial rubber manufacturer, Derby Rubber. He is Chairman of the Australian Plastics and Rubber Institute, and general manager of tinbin Australia.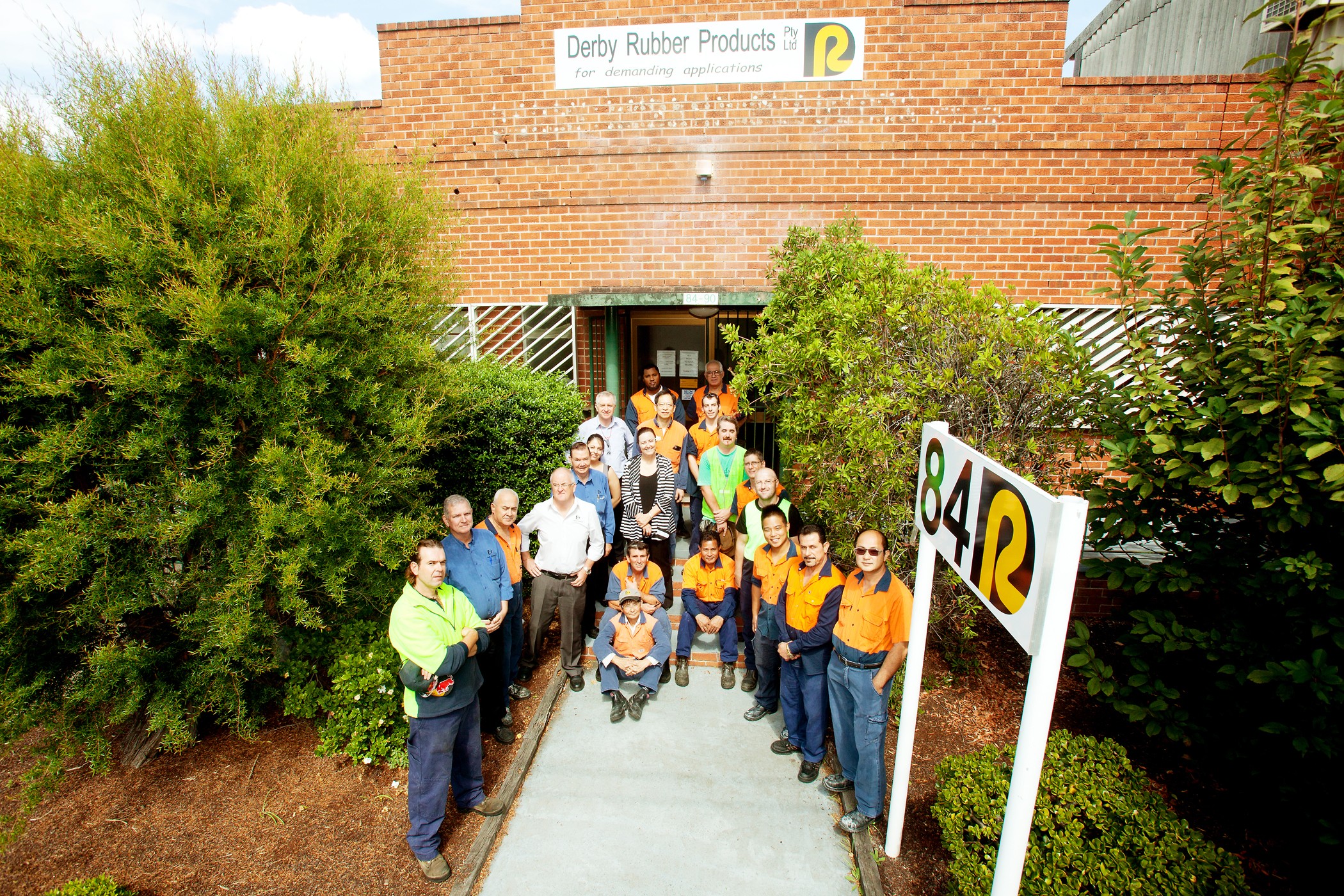 Picture: Michael Clayton
Subscribe to our free @AuManufacturing newsletter here.