Brisbane medtech company Ellume has hosted the US Consul-General Sharon Hudson-Dean and US Embassy officials to its Richlands plant as it scales up production of its rapid Covid-19 test kits.
The officials inspected facilities which are being rapidly expanded to meet a $US230 million contract from the United States Department of Defense to provide its kits.
The kits received an emergency use authorisation (EUA) from the US Food and Drug Administration as the first over-the-counter (OTC) fully at-home diagnostic test for the virus.

Today Ellume CEO Sean Parsons said: "We knew that by providing a rapid accurate diagnosis, we could enable best treatment, ultimately improving healthcare outcomes for individuals, their families, and their communities.
"We are grateful to be partnering with the U.S. Government to support the pandemic response."
Multiple state-of-the-art automated production lines are being installed in partnership with Bosch Australia Manufacturing Solutions to speed up and enhance production capability.

Ellume's plant, already the largest of its kind in the Southern Hemisphere, is on-track to deliver 20 million tests in the first half of 2021.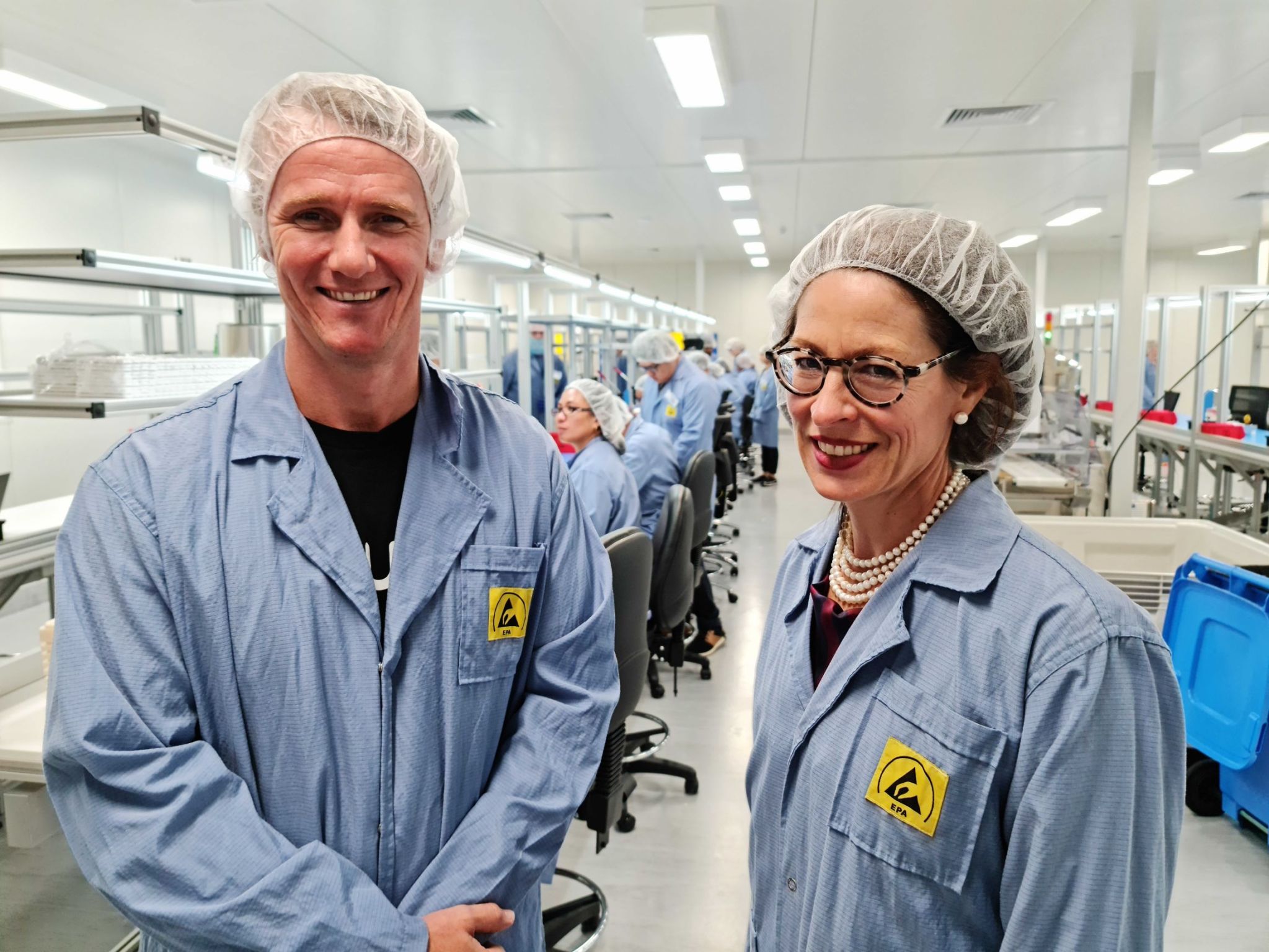 Pictures: Ellume/Main, test kits; below, Sean Parsons and Sharon Hudson-Dean
Subscribe to our free @AuManufacturing newsletter here.