Medical device manufacturer EMVision Medical Devices has released what it claims are promising first stroke patient images from a pilot clinical trial of its novel medical image device.
The company, which is commercialising an imaging technology that utilises microwaves to image the human brain, said its machine showed strong correlation with images made using MRI and CT machines.
The scans (below) taken with the EMVision device detected and localised abnormal brain tissues with the image distinguished from surrounding healthy brain tissue.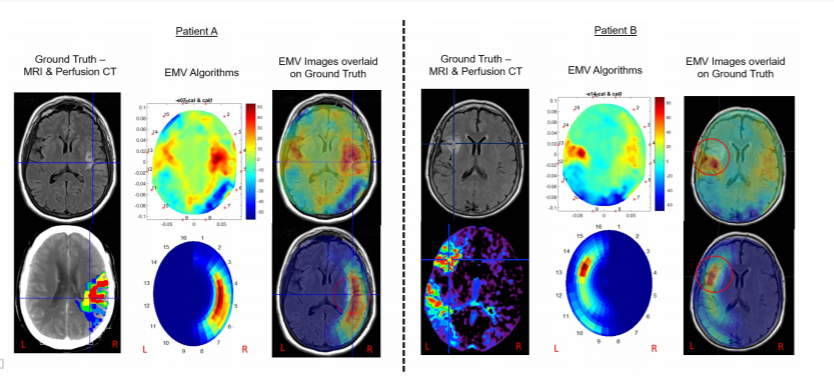 EMVision clinical adviser Professor Michael O'Sullivan said the observations were preliminary, but were highly promising.
O'Sullivan said: "In both cases the EMVision scans were clearly positive and provided a good guide to the extent of brain tissue damaged or under threat."
The EMVision scanner is lighweight and portable, unlike the machines it was compared to.
EMVision CEO Ron Weinberger said the company was confident that further work with stroke patients would lead to a device which could meet unmet clinical needs.
Image: Tiller Design
Subscribe to our free @AuManufacturing newsletter here.