Space, communications and defence manufacturer Electro Optic Systems has notched up sales of more than $20 million to the Australian Defence Force over the past month.
The company told investors the contracts cover advanced technology research and development activities in electro-optic sensors, Cobra satellite terminals from its EM Solutions subsidiary and sustainment contracts.
"The contracts will not have a material impact on the company's previously issued 2021 revenue and profit guidance, but are significant for underpinning revenues in 2022 and for prospective growth projects thereafter."

Defence have now signed contracts for the Cobra satellite terminals for the next three shipsets of offshore patrol vessels (OPVs) and Cape class patrol boats (main picture).
Meanwhile the company will sustain Cobra terminals in service with the navy for the next year.
EOS Group CEO Dr Ben Greene said: "The Commonwealth of Australia recognises the ability of sovereign industry in Australia to deliver vital capability for the ADF and we look forward to further collaboration."
Cobra terminals were developed from EM Solutions Taipan system and are used to provide broadband satellite communications in X-and military Ka-band on off-road vehicles and ships at sea.
The terminal has a three-axis gimbal mount system (below), and closed-loop beacon signal processing and tracking software to maintain accurate pointing in rough conditions.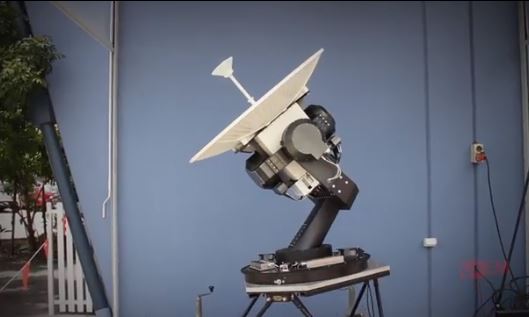 Pictures: EM Solutions/Cobra
Subscribe to our free @AuManufacturing newsletter here.