Our editorial series – Equipping Australia's armed forces – continues today with a look at the interaction between defence and civilian industrial sectors. Here Peter Roberts reports on wear and armour steel producer Bisalloy Steel.
Bisalloy is one of those companies that operates in Australia in a niche of one – in this case as Australia's only supplier of armoured steel to our armed forces.
But its origins – and strength – continues to be in quenched and tempered steep for structure and wear-resistant applications.

According to Bisalloy's armour and protection business manager, Justin Suwart: "The relationship with defence started relatively small, when in the 80s an order for HY-80 and HY-100 grade hull plates to be used in the local construction of two Adelaide Class FFG guided missile frigates were realised.
"Before this, local manufacture was possible, but only using imported steel."
Next Bisalloy supplied over 8,000 tonnes of highly specialised steel for the hulls of our six Collins class submarines, and since it has become the go-to supplier for Defence programs from the Bushmaster protected mobility vehicle, the Hawkei, and most recently the BOXER CRV.

"More than anywhere else, in the defence industry security of intellectual property must be a top priority.
"To a large extent, working with local manufacturers solves this issue by not releasing your IP to foreign governments.
"Even if it is only in terms of perception, going local is a good choice."
While Bisalloy's armour steels are recognised internationally, it is its wear and hardened steels that have taken it to the most competitive steel market in the world – China (pictured).
Only on Friday Bisalloy announced it had strengthened and extended its strategic partnership with Shandong Iron & Steel in China.
The two companies have had a joint venture in place, and have now agreed to convert that to a Foreign Invested Limited Liability Company.
Each company is contributing capital of US$3.5 million, with Bisalloy's last million being paid in the form of profits from the 2020 calendar year.
Bisalloy managing director Glenn Cooper said: "Bisalloy's relationship with Shandong over the past 10 years has been tremendously successful.
"We look forward to continuing to work with Shandong in the future and to further strengthen the presence of the BisPlate brand in both the domestic Chinese and international markets."
In China, Bisalloy's focus is on plate for mine and underground equipment, engineering machinery, transportation and lifting equipment, construction machinery and port machinery.
In a period of tension in the Australia-China relationship, the Bisalloy and Shandong relationship is a beacon of strength and mutual benefit.
Cooper said: "The partnership demonstrates the ability of Australian companies to work together with overseas partners to increase shareholder value for Australian investors and to help boost the Australian economy."
Back in Australia Bisalloy's spanning of civilian and defence markets puts it in unique position to benefit from developments in mining and the defence sectors.
The Unanderra-based company also has close relationships with the University of Wollongong and TAFE NSW.
Said Suwart: "We work with and train students and interns to develop new generations of talent in the industry, and to develop new grades of high performance steel."
@AuManufacturing's editorial series – equipping Australia's armed forces – is brought to you with the support of Thermo Fisher Scientific.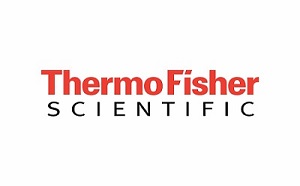 Picture: Tom Kenyon
Subscribe to our free @AuManufacturing newsletter here.
Picture: Bisalloy Shangang (Shandong) Steel Plate Co
Subscribe to our free @AuManufacturing newsletter here.