Analysis by Peter Roberts
More details are emerging of a significant boost to key projects adding value to Australia's vast mineral resources under the federal government's modern manufacturing initiative and related industry programs.
Today Lynas Rare Earths, the only significant manufacturer of rare earths critical to high technology industry outside China, revealed details of a $14.8 million grant it had received as part of the MMI to commercialise its unique rare earth carbonate refining process.
The grant will pay for half of the cost of utilising the process at a new $500 million rare earth processing facility being constructed in Kalgoorlie (main picture), which will supply the company's manufacturing plant in Malaysia, and its US processing facility under construction in the United States.
Meanwhile Australian Vanadium Limited (AVL) announced today it would use $3.7 million received under a Resources Technology and Critical Minerals Processing National Manufacturing Priority grant to build a vanadium battery electrolyte plant and develop locally vanadium redox flow battery (VRFB) prototypes.
AVL released an illustration of a proposed 5kW/30kWh residential battery design (below).
Encouraging downstream processing of critical minerals is one of the aims of the priority grants.
Both grants are important because they reverse a long-standing federal indifference to basic value-adding of Australian minerals onshore.
This has left Australia as an exporter of low-value, undifferentiated commodities, with others benefitting from value adding processing and production of end-products – products we then buy back at enormous cost.
Lynas said its process had been successfully tested at bench scale and proven effective in producing a higher purity rare earth concentrate, as well as reducing chemical consumption and processing costs.
CEO Amanda Lacaze said: "We are excited to bring this rare earth carbonate refining process to Kalgoorlie with the support of the Australian government.
"Its commercialisation is the culmination of significant research and development by our inhouse team."
Lacaze said the Kalgoorlie plant would be able to process third party feedstocks as other Australian rare earths projects come online.
Rare earths such as neodymium, zirconium, niobium, and hafnium are critical to products such as computer hard drives, smart phones and, in defence, electronic displays, guidance systems, lasers, and radar and sonar systems.
China has a stranglehold on the world market, and is denying supplies to US defence companies.
Australian Vanadium (AVL) said the federal assistance would support plans to include a high-purity processing circuit to produce battery, chemical and master-alloy grade vanadium pentoxide product as part of its project in Western Australia.
The company would build and operate a vanadium redox flow battery (VRFB) electrolyte plant in the state and manufacture and test VRFB prototypes in Australia.
The prototypes would form part of standalone and residential power systems based on VRFB technology.
Australian Vanadium managing director Vincent Algar said: "The grant will enable us to add further value to the vanadium products we plan to produce in Australia…from the mid-west region of WA.
"This will assist with development of the project."
VRFB batteries are particularly suited to long duration energy storage, however Australia's only other developer Redflow, choose to site battery manufacturing in Thailand.
During use VRFBs do not use up the electrolyte, which can be endlessly recycled.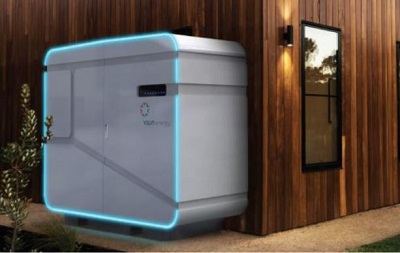 Pictures: Lynas Rare Earths/Australian Vanadium Ltd
Subscribe to our free @AuManufacturing newsletter here.