In this part of our Fibres and composites transforming industry series, Innovync looks at carbon fibre, including how it's made, its history, how it's being used locally. 
Carbon fibre has been on manufacturers' minds for at least the past few decades. Upon its development, endless possibilities for engineering solutions entered the market, and are still being investigated as we speak. Australia is playing a key role in pushing the limits, in R&D, industry and innovation, with developments making headlines across all three sectors. 
R&D, a space that the country has dominated in the past – has been abuzz with activity that caught our attention. In an exclusive interview, we spoke to Derek Buckmaster, Director of Deakin University's Carbon Nexus research centre. A mechanical engineer with extensive experience in developing products, he began working in composites over two decades ago, starting in automotive glass-fibre composite applications at GE Plastics in the 1990s. Now, his efforts are concentrated on developing carbon fibre and composite products for the automotive, aerospace, and defense industries – with quite a lot of success under his belt.
"At Carbon Nexus, we're focused on improving the carbon fibres themselves. They are made from synthetic polymers, so we have a range of machines and equipment to create the polymers and spin them into threads, then carbonise the fibres to form the final material, which we then make into test products. This is chemical engineering combined with a range of other disciplines – and we also have an industrial-scale manufacturing facility where we test the products for their real-world applications. This means that when we come up with a great idea in the lab we can also try it out at industrial scale, so when companies want to use the new idea or test samples of the new materials, they know what it's properties are and can be confident in what they can do with it."

New developments are constantly coming up at the world-leading research centre, which has the capacity to generate an impressive 100 tonnes of the in-demand composites every year – quite an achievement, considering that most research labs generate only grams over the same timespan.  
What's more, the large quantity is matched with high quality. The research team at Deakin's centre is led by Professor Russell Varley, and they are always looking for ways to stretch the capabilities of their creations in an effort to further fuel innovation.
"Our areas of research are in making carbon fibre stronger, cheaper, more recyclable and seeing if we can use renewable resources such as plants or trees to form synthetic polymers."
Stronger, cheaper, more sustainable materials? Every vehicle creator's dream. It's no wonder that Derek is well connected with the top three users of the composite materials in Australianaerospace, automotive, and defense scene.  
What is carbon fibre used for in Australia? 
Boeing's Loyal Wingman 
Historically, the largest Down Under user of this synthetic material is, unsurprisingly, Boeing Australia. From their Port Melbourne and Brisbane bases, groundbreaking activity is happening within the firm's own R&D space.
"At Boeing Defence, they've been working on the Loyal Wingman – an unpiloted military aircraft. A lot of the structure is made from carbon fibre – in fact reports say that the structure includes Boeing's largest ever resin-infused composite component, which is later machined and drilled for assembly. Specialised cutting tools and drill bits are required for the assembly of this composite, and then special fixtures are used to put everything together," Derek tells us.
The Loyal Wingman's construction is a blend of the high-tech and durable, catering to Defense needs. It's just one of the country's airborne vehicle projects currently underway in Victoria, and is the first military aircraft to be designed in Australia in quite some time. The innovative aircraft even features a customisable nose, which allows for a high level of mission flexibility.
Quickstep's F-35 components
Then there's Quickstep, with operations in Bankstown, NSW and Geelong, Victoria. Along with several other innovative firms in the Victorian town, Quickstep helped lead the formation of a cluster in the rural centre. From their Bankstown facility, they churn out aerospace parts for Lockheed Martin's F-35 fighter jet. Their speciality is in components made from carbon composites, using the autoclave process. These are then machined for fastening and bonding; a crucial aspect of the structural integrity, requiring specialised glue. For the past few years, the firm has also been fabricating tail fin skins and other body panels for the jets. Recently, they've picked up a contract to produce flare housing assemblies, so the F-35 can fend off heat-seeking missiles.
Considering that Quickstep has additionally been making components for the Hercules transport aircraft for over 5 years, it's no surprise that this home-grown company won the deal. Lockheed Martin's standards of production and technology are high – which is why they use CMS Advanced Materials machines in their American facilities – and with Quickstep's experience in the aerospace industry already established, they're earned their place as a key player for local production, along with another Geeolong-based venture that's turning heads.
A one-piece wheel revolution
Making noise on local and international scenes, Carbon Revolution is another of Victoria's manufacturing stars. The company has been focused on the automotive industry, specifically on wheel production. Their one-piece designs have been sought out by the auto elite, withstanding speed and tough terrain to boost performance. According to Derek, they're the third largest national user of the high-performance material, and growing fast. Their efforts are focused on catering to demand from big-name car companies and motorsports mavericks of the highest calibre.
A new way to harness the properties of carbon fibre is in the works
To support the activities of those utilising the unmatchable qualities of carbon reinforced polymers and composites, resources are being funneled into more research than ever before. The push for renewable, sustainable materials is on the rise, and Derek is pleased to share that leaps have already been made in the direction of sustainable alternatives to oil-based derivatives.
"We've made carbon fibre with polymers sourced from grass, from wood, and even from prawn shells. These have all been done in the lab and are on their way to being demonstrated at factory-scale. The question is how to take it to large-scale manufacturing at low cost. We'd like it to cost the same, or even less than today's derivatives from oil. Our research team is also looking into ways to recycle existing materials once they've finished their first life."
Picture: www.carbonnexus.com.au 
Innovync is an Australian supplier of CNC machinery. This article originally appeared on their website.

@AuManufacturing's editorial series – fibres and composites transforming industry – is brought to you with the support of ThermoFisher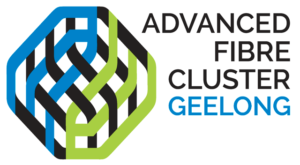 Scientific and the Advanced Fibre Cluster Geelong.
Subscribe to our free @AuManufacturing newsletter here.