Innovative Australian company, JUC Surf, this week took out the popular award as one of six finalists in the world's largest global startup booster competition for composites and advanced materials.
The competition was part of a three day prestigious Asia-Pacific conference, JEC KOREA for 2020.
JUC Surf was started by three Deakin University graduates interested in starting the world's first carbon fibre surfboard manufacturer, while helping to solve a growing waste challenge.

Aerospace engineers Dr. Filip Stojcevski and Andreas Hendlmeier, along with organic chemist James Randall, combined their advanced knowledge of carbon fibre manufacturing, electrochemistry, and material interfaces to overcome the technical hurdles of using recycled carbon fibre to create a robust, affordable, high-performance surfboard.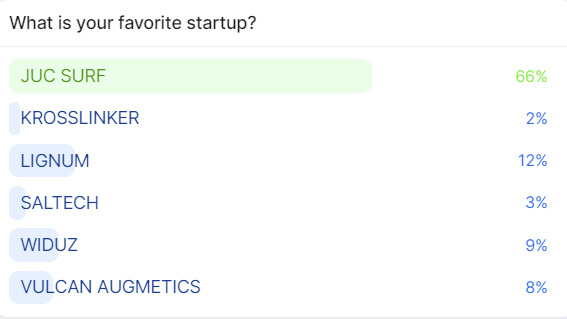 At the awards ceremony on Wednesday, Dr Stojcevski gave a shout-out to the Advanced Fibre Cluster and the centre of composites excellence around Geelong. The startup booster competition is the leading competition in the world of composites, tailored to find and assess the best innovations. The company was up against six finalists from around the world.
Following the announcement, Dr. Stojcevski said, "we can't believe that we won. From our garage now on the world stage, this entire adventure has had unlimited twists and turns. Thank you to everyone that has supported us and especially the Advanced Fiber Cluster. Bring on 2021."

This article originally appeared at the Advanced Fibre Cluster Geelong website.
Subscribe to our free @AuManufacturing newsletter here.