Today @AuManufacturing launches our latest editorial series – Celebrating Australian Made – leading up to Australian Made Week (24 May to 30 May). Here Peter Roberts looks at the value of Australian Made.
When my family arrived in Australia as migrants from the United Kingdom I remember our taxi driver tapping the dashboard of his Holden car and telling us proudly that it was 'made from good old Aussie steel'.
Settling in the city where Lance Hills (pictured, at left) made hoists, we all knew of our Holden and Chrysler cars, Lightburn washing machines, Fraser ironing boards, Scott Bonnar mowers, Clipsal switches, Actil sheets and good old Aussie steel and ships made in Whyalla.
But behind tariff barriers our manufacturers became lazy. The oil crises of the 1970s, and the dismantling of protection, exposed many local products as derivative of overseas designs, with outdated technology and high prices.
Without the prop of protection manufacturing empires such as Pacific Dunlop which made tires, car batteries, food, cables, clothing, electronics, bedding and condoms collapsed.
There were a few survivors from the Pacific Dunlop debacle such as hearing implant manufacturer Cochlear while others such as Ansell offshored production completely.
Unfortunately an attitude that we can't or don't make things set in, reaching its nadir in 2014 with then defence minister Senator Johnston attacking the Australian Submarine Corporation with the question – 'you wonder why I wouldn't trust them to build a canoe'?
Following Johnston's deserved demise the government set about rebuilding defence industry and today it is a technological leader, with major projects sparking innovation and lifting the capabilities of thousands of local SMEs.
In fact, the bad old days had already gone by 2014. Those companies and industries that survived were in the main competitive – you had to be to withstand imports flooding into what is the most open market in the developed world.
There was a new crop of manufacturing leaders and companies such as Cochlear and ResMed, CSL, Orica, and even in steel where BlueScope leads the world in coated and painted steel technology.
At the other end of the scale companies such as Decor showed that they could still be competitive making relatively simple kids lunch boxes in Australia.
With labour costs a diminishing proportion of the cost of manufacture, new production technologies and the example of high-cost Germany – there is simply no reason why Australia cannot regain its manufacturing mojo.
We all know the industrial story of the Covid-19 pandemic which exposed those areas where Australia is unable to manufacture for its own critical needs, the fragility of global supply chains and the folly of relying on others.
There has undoubtedly been a change of government and community attitudes to buying Australian Made, and some examples of onshoring and reshoring of manufacturing.
The manufacturing sector has been growing, but the extent of any revival is not yet clear.
But key to any long-term revival of manufacturing are the attitudes of the Australian community and those who make investment and procurement decisions within the finance sector, manufacturing companies and government.
One group working to educate the public to the benefits of going local, and the many great manufacturers we have, is Australian Made Campaign Limited (AMCL).
A not-for-profit public company established in 1999 by Australia's chambers of commerce, with the cooperation of the federal government, AMCL licenses the Australian Made logo.
@AuManufacturing is proud to partner with the Australian Made Campaign to bring readers our first-ever month-long editorial series – Celebrating Australian Made.
Our first story in the series, by Jake Dingle, CEO of carbon fibre road wheel manufacturer Carbon Revolution, appears here.
The series culminates in the first ever Australian Made Week running from 24 May to 30 May, which will encourage us all to focus on buying genuine Aussie products while celebrating local makers and growers.
You can get involved in Australian Made Week by:
Looking for and purchasing products with the green and gold Australian Made, Australian Grown logo.
Considering the flow-on effects of your purchasing decisions. When you buy Australian you are helping to support local businesses and communities.
To find genuine Australian Made and Grown products, visit the 'Where to buy Australian Made' page on AMCL's website.
@AuManufacturing's editorial series – Celebrating Australian Made – leading up to Australian Made Week (24 to 30 May) – is brought to you with the support of the Australian Made Campaign Ltd, licensor of the Australian Made logo.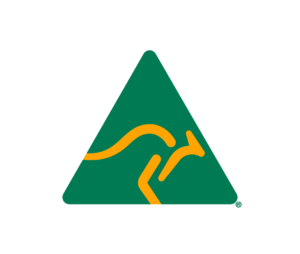 Subscribe to our free @AuManufacturing newsletter here.