By Peter Roberts
SME defence manufacturers and employment are among flow on beneficiaries of major defence purchases such as global defence supplier Lockheed Martin's F-35 Lightning joint strike fighter, according to an economic analysis commissioned by the company.
Lockheed Martin's Economic Impact in Australia, by advisory firm Alpha Beta, now part of Accenture, found that 6,318 direct jobs and contracts worth $697 million going to 675 local companies flowed from Lockheed Martin Australia's operations in Australia in 2019.
LMA itself has a workforce of 1,164, a growth of 28 per cent since 2017, with employment concentrated in high-skilled roles.

In 2019 LMA's total economic contribution to Australia was $542 million, a 60 per cent rise since 2016.
AlphaBeta's Dr Andrew Charlton told @AuManufacturing that investment in capability development, job creation and technology and skills development came at a critical time for Australian manufacturing.
Charlton said: "We have a confluence of very significant investment in defence capability that is coming at a time of economic crisis.
"We are pursuing twin objectives that are reinforcing each other."
AlphaBeta analysed income flows throughout LMA's extended Australian supply chains built on several massive defence orders including the 72 fighters (main picture) that are on order.
The company also has substantial work underway associated with its supply of CJ-130 Hercules transport aircraft and MH-60R Seahawk helicopters to the air force, the Aegis naval combat system to the navy, and its role as combat system integrator for Australia's future submarine.
LMA chief executive Joe North (pictured below) told @AuManufacturing that one of the greatest benefits was the award of 100 export contracts into LMA's global supply chains, which has boosted local company capabilities and growth.
An example was Heat Treatment Australia which has grown from one employee to 65 including a facility in the United States since it began working with the company.
Ronson Gears is supplying precision gears which will drive solar arrays on Lockheed Martin satellites.
And composites manufacturer Quickstep Holdings was supplying panels for the F-35 vertical tail fins as well as wing flaps for the CJ-130 Hercules.
North said: "Quickstep was a small R&D company that has become a leading composites component manufacturer.
"Our involvement helped lift their capabilities and their production capacity."
Lockheed Martin Australia is also involved in cutting edge R&D projects with its STELaRLAB R&D centre involved in developing the FireOPAL satellite tracking system with Curtin University.
According to North the company is also involved in the development of local hypersonic aerospace technologies.
With the demise of the automotive sector – one of the few global supply chains where Australian industry had a meaningful role – access to defence supply chains is obviously of critical importance.
But industry policy changes fostering greater involvement by SMEs evidenced by LMA are only a few years old and yet to fully mature.
Only time will tell whether changes underway are truly transformative and sustainable.
For the time being North said: "As Australia looks to defence as a sector key to realising a national economic recovery post-Covid, Lockheed Martin Australia is already working with its local partners to help deliver an industry-led recovery and a stronger, sustainable economic outlook for Australia."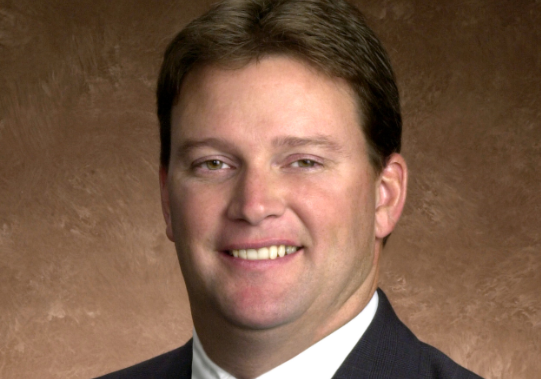 Picture: Joe North
Subscribe to our free @AuManufacturing newsletter here.