Foreign affairs minister Marise Payne has officially laid the keel for the future USS Canberra at a ceremony (pictured) at Austal's shipyard in Mobile Alabama.
The future Canberra, the US Navy's Littoral Combat Ship #LCS30, is one of 19 high-speed multi-mission LCS ships being built by the Perth shipbuilder for the USN.
The ship is named after Australia's capital, a rare honour.

Eleven of the 127 metre long trimaran vessels have already been delivered.
The company's Independence class LCS's (below) are deployed widely in the Asia Pacific region, with some supported by Austal from Australia.
The US Navy's Independence variant LCS fleet, designed and constructed by Austal, comprises;
USS Independence (LCS 2)
USS Coronado (LCS 4)
USS Jackson (LCS 6)
USS Montgomery (LCS 8)
USS Gabrielle Giffords (LCS 10)
USS Omaha (LCS 12)
USS Manchester (LCS 14)
USS Tulsa (LCS 16)
USS Charleston (LCS 18)
USS Cincinnatti (LCS 20)
the future USS Kansas City (LCS 22)
the future USS Oakland (LCS 24)
the future USS Mobile (LCS 26)
the future USS Savannah (LCS 28)
the future USS Canberra (LCS 30)
the future USS Santa Barbara (LCS 32)
the future USS Augusta (LCS 34)
the future USS Kingsville (LCS 36)
the future USS Pierre (LCS 38)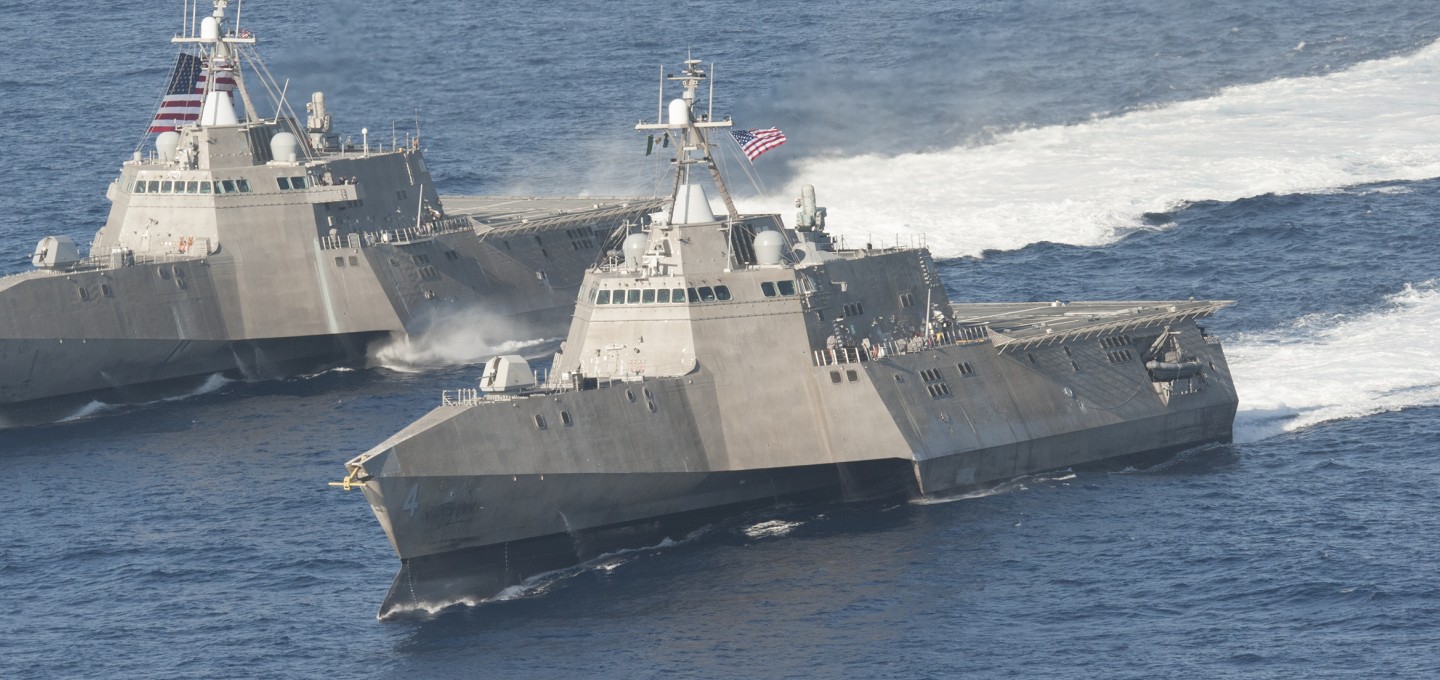 Pictures: Austal
Subscribe to our free @AuManufacturing newsletter here.