As part of @AuManufacturing's and International Exhibition & Conference Group's editorial partnership this month's Modern Manufacturing Expo in Sydney.
In an increasingly competitive global landscape, Australia's manufacturers are recommended not to delay the implementation of Industry 4.0/5.0 technologies and shift to 'Modern Digital Manufacturing.'
Fortunately, there's never been a better time – or more support and resources available – to help manufacturers complete this transition with ease.

Future Digital Manufacturing Lead at CSIRO Christian Ruberg said: "The Australian manufacturing sector is crucial to our country's long-term economic success and social wellbeing, and thus features high on CSIRO's national priorities."
Ruberg will be leading a seminar titled 'How New Technologies Will Change the Way We Manufacture' at the Modern Manufacturing Town Hall event at Waterview Conference Centre, Sydney Olympic Park, on 30 March 2022.
The Town Hall is the launch event for September's Modern Manufacturing Expo, of which CSIRO is a Foundation Partner.

He explains that while Australia's global manufacturing competitiveness has been a 'perennial challenge', it is also an opportunity for the country to demonstrate its emerging strengths as 'we solve the greatest challenges through innovative science and technology'.
Ruberg said: "Australian manufacturing is adding high tech products and service industries to existing resource heavy industries based on advanced manufacturing processes.
"Our science and engineering skills coupled with international connections are helping local manufacturers maintain and grow their global competitiveness."
Digital transformation the priority for 2022
Following renewed calls to 'reshore' manufacturing since the COVID-19 pandemic exposed gaps in global supply chains, the incorporation of advanced technologies into operations is one effective way for manufacturers to ramp-up production and meet demand specifications.
"A priority for manufacturing in a post-COVID world is to remain agile and resilient to possible disruptions.
"Technology that allows manufacturers to visualise and make decisions based on the data from the factory floor, and indeed from their upstream and downstream supply chain, will enable them to better allocate resources and prevent possible shortfalls – both of which are critical components to maximising production and keeping costs down."
Manufacturers who invest in upscaling their machinery and adopting advanced digital manufacturing techniques stand to reap the long-term financial benefits of being 'Australian Made.'
The Australian Performance of Manufacturing Index (PMI) which measures the performance health of the manufacturing sector reached highs of 59.9 points in 2021, matching pre-pandemic performance.
It remains promising that the latest 'new orders' element of the index stands at 51.3 points, indicating growth in the sector and demand for locally-manufactured goods.
Ruberg said: "While the financial investment to integrate the latest technology into equipment and processes may be discouraging for small and medium-sized manufactures, there may be sustained and growing demand from the local market for these advanced capabilities, especially in anticipated future growth industries, including energy storage and hydrogen export."
How local manufacturers can get a seat at the table
When asked how manufacturers can get a 'seat at the table' to tender on the innovation initiatives emerging in Australia, he suggests the following:
Partner and invest with CSIRO's R&D technology developers to innovate from the laboratory to market
Participate in the ecosystem around supply chains through attending events where available current programmes and opportunities are explained such as the upcoming Town Hall.
Participate in pre-competitive technical collaboration
Engage with industry growth centres and technology alliances
And participate as a trusted knowledge sharer and advisor.
"I would suggest our strength is collaboration and learning from one another.
"The roadblocks are taking the time and resources to network, explore and interrogate opportunities, and then to develop a strategy. The rest then falls into place."
Meet Christian Ruberg at the Modern Manufacturing Town Hall on 30 March 2022, see https://modernmanufacturingexpo.com/town-hall-expo/
The Modern Manufacturing Expo takes place from 20-21 September, 2022 at the Sydney Showground, Sydney Olympic Park, Homebush. It is designed for key decision-makers and management looking to explore the latest automation and digital offerings for future growth and features a showcase of technology advancements to innovative operational practices for manufacturers. Free Expo Registration here. Smart Manufacturing Conference Registration here. Sustainable Manufacturing Summit Registration here. Enquiries: Margo Metcalf IEC Group, [email protected] or 03 95969205.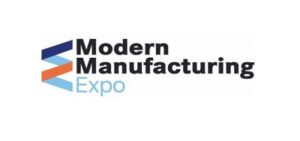 Picture: Christian Ruberg