By Peter Roberts
Fast-growing firearms, weapons and ammunition manufacturer NIOA has set itself up for expansion of its operations to the historic defence manufacturing region of Lithgow in New South Wales with the purchase of an important home and land in the regional city.
NIOA has purchased historic Lidsdale House (pictured) which sits on a 20-hectare estate on the Castlereagh Highway, 10 minutes outside of Lithgow.
NIOA CEO Robert Nioa (pictured below) said the historic residence would serve as the company's Lithgow corporate base while it 'explores options in the area'.
The company has also recruited senior weapons design engineers Richard Basladynski and Jason Jonker, and weapons business development specialist Peter McLeod, all with previous associations to Lithgow-based small arms manufacturing.
Nioa said: "Although current weapons manufacturing at Lithgow is significantly reduced in scale to previous generations, Lithgow remains an area that has a long association with the production of weapons for the ADF,'' he said.
"As the only Australian owned prime contractor in the weapons and munitions space, NIOA is committed to investing in and growing our domestic weapons and munitions industrial base.''
Lithgow is central to the history of defence manufacturing and was set up during world war one to produce small arms, specifically Lee Enfield rifles
The Commonwealth invested in defence production in centres such as Lithgow, Bendigo, Benalla and Mulwala as it was clear that Britain may not always be able to supply defence needs during an emergency.
Together these defence production sites contributed to the defence of Australia during world war two, as government-owned 'node' factories such as the Lithgow Small Arms Factory were rapidly expanded when war again threatened Australia.
Today with renewed government attention on building defence industry capability, many of these nodal centres are again expanding.
In the case of Thales' Bendigo facility it has even become a global centre of excellence in the development of armoured vehicles for the French-owned group.
Robert Nioa is clearly signalling Canberra that his intention is to further invest in sovereign capability likely in Lithgow, setting up a corporate base even before investing in facilities.
The company has a recent track record of investing in defence manufacturing with a $130m capital investment in domestic munitions and explosives manufacturing now underway.
This includes a $60m artillery shell forging plant in Maryborough with joint-venture partner Rheinmetall Waffe Munitions, a $13m refurbishment of the Government-owned Contractor-operated (GoCo) munitions plant at Benalla in Victoria, and an $11m extension of its Brisbane headquarters.
NIOA is the prime contractor for Stage 1 of Tranche 1 of the Australian Army's LAND 159 Lethality Systems program to modernise the ADF's weapons systems.
Nioa said: "Our immediate plan is to establish NIOA corporate facilities there so that we can explore options in the Lithgow region to maximise sovereign small arms capability.
"At this stage it is too early to determine what the outcome of those explorations will be.
"As the prime contractor for Stage 1 of Tranche 1 of LAND 159, we are now preparing options for Tranche 2 of the program and beyond with a focus on domestic manufacture.''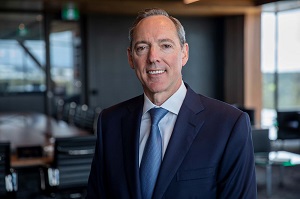 Pictures: Nioa
<strong>Subscribe to our free <em>@AuManufacturing</em> newsletter <a href="https://www.aumanufacturing.com.au/subscribe">here</a>.</strong>