The federal government's $535 million redevelopment of the Osborne South naval shipyard on the Port River in Adelaide is nearing completion with landscaping works underway in preparation for the handover.
The yard, complementing facilities where Collins Class submarines, Hobart class air warfare destroyers and Arafura class patrol boats have been constructed, will be used in the Hunter class frigate project.
Nine ships will be constructed at the yard by ASC Shipbuilding, part of BAE Systems Australia.
Fifty-eight local suppliers including Samaras Structural Engineering and SA Structural Steel have have been involved in building the complex which is centred around a giant ship construction hall. (main picture, and below).

The hall is 187 metres long, 87.4 metres wide and 50 metres high, and is fitted with two 200 tonne gantry cranes.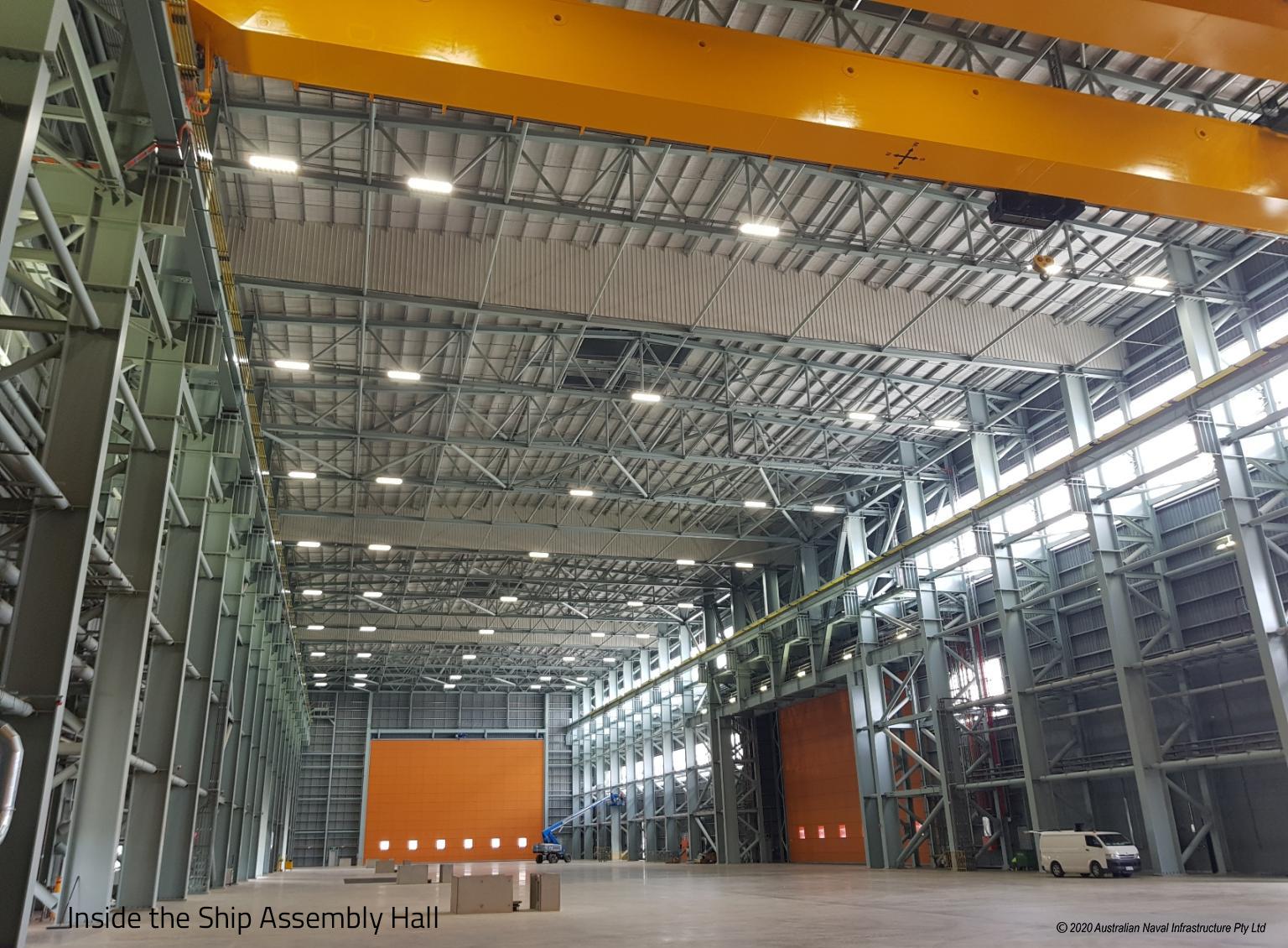 The 150 metre long Hunter class will be built in modules and assembled under cover, before the vessels are rolled out onto an apron for further work, and finally launched via a ship lift (below).
More than 8,000 tonnes of steel was required for the project
Pictures: Australian Naval Infrastructure
Subscribe to our free @AuManufacturing newsletter here.