In the final day of our Packaging, process and progress series, Sercan Altun looks at some of the major economic and technological trends that are reshaping the packaging industry.
The packaging industry's breakneck growth prior to the COVID-19 era was shaped by various factors. To name a few: The rising middle class in China and the emerging markets, customer awareness of environmental issues related to packaging materials such as single use of plastics, and the use of Industry 3.0 practices such automation in different segments of packaging companies, mainly in manufacturing and supply chain operations.
However, the critical factors affecting the growth enjoyed by the packaging industry today have also been turbocharged by forces brought about by the "new normal", the new buzzword for a world trying to adapt. The packaging industry today also has found itself having to adapt to geopolitical conflicts, the populist movements to reverse the tide of globalism, the rising e-commerce industry, changes in consumer preference, and digitalisation to meet the demands of the new business landscape.
All of the above are worth keeping in mind, given scale and the speed affecting business decisions, but the ones to really keep an eye on are the rise of e-commerce and the need to digitise operations.
The rise of e-commerce
This sector of the packaging industry is no surprise to anyone who has been through the pandemic-related lockdown measures that compelled many businesses – in particular brick and mortar ones – to increase their online presence with services and products offered to customers cooped up in their homes. E-commerce and home delivery services in particular have seen massive revenue increases during this global pandemic, and set an example for packaging companies that have been slow in integrating e-commerce practices and tactics to meet newer B2B and B2C demands. 
Given that online ordering is expected to outlast the pandemic, the packaging industry has no choice but to shift their traditional business models to e-commerce ready shipping, and innovative, sustainable packaging models. 
With consumer attention to sustainability increasing, and the importance of Environmental, Social and Governance (ESG) responsibilities for packaging companies, there should be urgency in adopting recyclable and biodegradable materials, with technological advances in mind. A case in point is the plans for drone delivery of packages in 30 minutes or less by Amazon. To this end, packages must be designed to meet quick, safe and efficient delivery requirements. This method of delivering services, most definitely, will be proliferated by other e-commerce and even home delivery services.
The need to digitise
The role of digitisation in many different fields has been multifaceted, and required different approaches, depending on the industry. Packaging has been slower to adopt compared to banking, telecommunication and other industries, but the need to do so has been laid bare by this era. 
One of the major benefits of digitising in manufacturing has been through the use of diagnostic data from the field via sensors and actuators with IO-Link, either held on promise or in the cloud, thanks to the MQTT and OPC-UA interfaces adopted in the industry. In addition, advances in image processing technology in 2D and 3D vision sensors help processes achieve further transparency and build the resilience required to adapt to changing consumer preferences. Robotics used to optimise packaging industry applications are generally equipped with various vision sensors that can play a significant role in reducing costs and increasing availability. Following workforce shortages and restrictions implemented to reduce viral spread by workers, the use of robotics is expected to rise in the post-pandemic era as well. In particular, the utilisation of the Autonomous Mobile Robots (AMRs) and Automated Guided Vehicles (AGVs) will be wider, thanks to lower implementation costs and efficiencies that cannot be matched by human workers. 
With increasing data at hand, the use of Artificial Intelligence (AI), Machine Learning (ML) and further analytics to identify patterns in changed customer demands and manufacturing capabilities, the industry itself can prepare its commercial plans with the other suppliers and the supply chains in more robust and resilient ways, making use of limited materials in real time. Like in many other industries, the global supply chain bottlenecks compounded by the V-shape global economic recovery have been wreaking havoc on businesses and costing those lagging behind in their digitisation endeavour, unable to deal with new normal requirements varying from traditional "just in time" supply chain practices. 
Given that the driving factor for investing in digitisation is growth and profitability, quick ROI expectations may hold them back on implementing Industry 4.0 techniques and practices. Parallel to this, struggles related to digitisation techniques and practices may have been:
The lack of a digitally savvy workforce knowledgeable in the implementation of new technologies.

The dearth of appetite and willingness for investment from complacent top management happy with the status-quo.

Insufficient understanding of the benefits from managing scarce resources and vast amounts of data to make informed decisions.

The scarcity of the education programmes at tertiary education and TAFE to create the necessary knowledge in the workforce.

The lack of funding and subsidy programmes from governments concerned with the short term and lagging behind on the global high-tech and economy stage.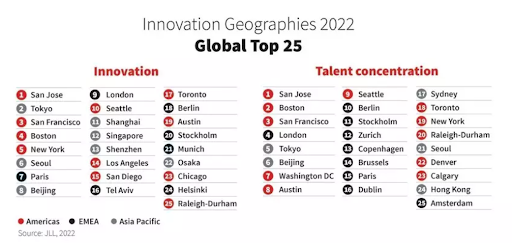 As the high-tech race has intensified with emerging markets investing in advanced manufacturing technology to gain the upper hand, for those businesses not able to adapt, let alone thrive, the new terrain of the packaging industry will be hard to navigate. Recent relevant challenges include protectionist trade policies,  and highly volatile raw material markets impacting bottom lines due to the lack of supply chain transparency.
In the final analysis, the packaging industry had been enjoying organic growth globally, thanks to an expanding middle class with increased purchasing powers, and increased automation through Industry 3.0 techniques and practices in the previous decade. Growing awareness from consumers of the environmental effects of their purchasing decisions, rapidly changing preferences, and the digitisation of operations have all been at play, reshaping the packaging industry landscape since the global pandemic. They will continue to influence the success of businesses.
Sercan Altun is an electronics engineer and technical sales engineer at Pepperl+Fuchs (Australia) with extensive knowledge in the field of digitisation of production systems, the industrial internet of things (IIoT) and advanced manufacturing processes. Pepperl+Fuchs is a company specialised in factory and process automation.
@AuManufacturing's editorial series, Packaging, process and progress, is brought to you with the support of SMC Corporation.
Subscribe to our free @AuManufacturing newsletter here.