Electric truck drive train manufacturer SEA Electric's Dandenong, Melbourne assembly line is in full swing as technicians fit its locally-made drive systems to imported truck chassis.
The company released these new pictures of brisk business at the Melbourne company, which recently announced a joint venture with Toyota offshoot Hino to develop a new medium-sized electric truck in the United States.
SEA Electric is also building a second assembly facility with the support of the Victorian government in the state's La Trobe Valley.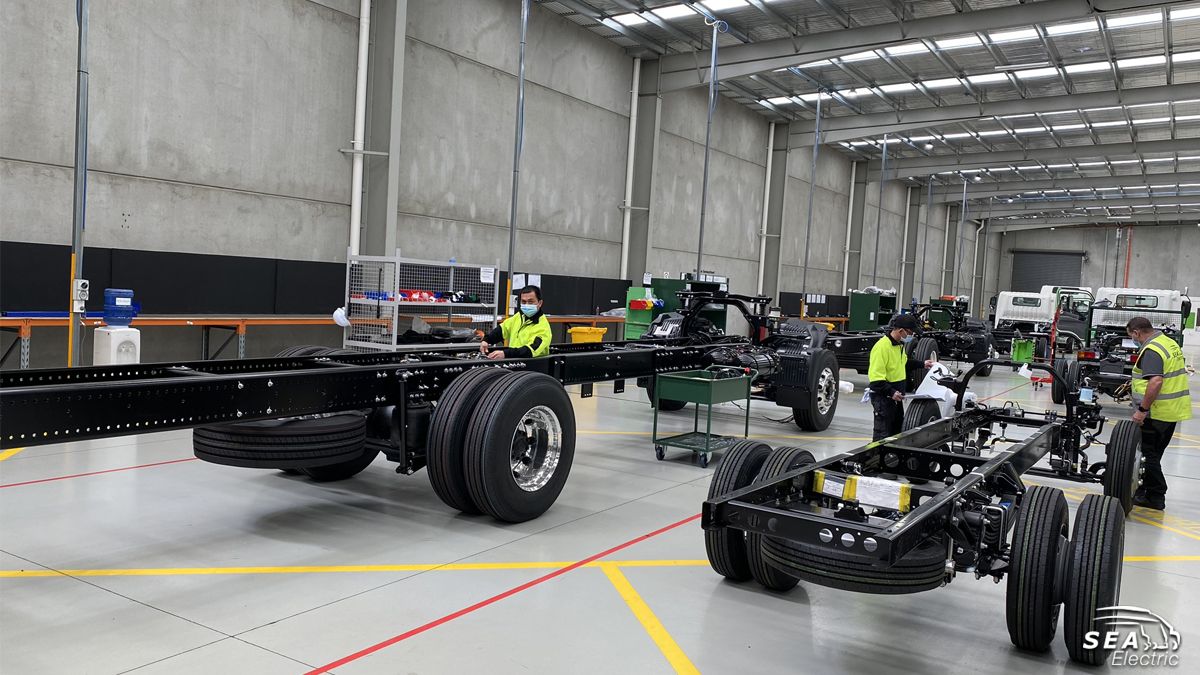 Pictures: SEA Electric
Subscribe to our free @AuManufacturing newsletter here.