Next in Spotlight on scaleups, we hear from Paul Hutchings of series sponsor Fusion5. By Brent Balinski.
Employment has managed to grow over the 12 months — despite unemployment being at its lowest level since the 1970s — and growth in hours worked has outpaced it.
It is common to hear manufacturers talk about difficulties in finding the right and/or enough staff. The most recent ACCI-Westpac Survey of Industrial Trends says things have eased slightly in the last half-year, but "labour shortages remain intense."
"There's more jobs than there are people. So the problem is that good people will jump ship first," Paul Hutchings, Industry Director – Manufacturing at Fusion5, tells us.
"Traditionally a scaleup is usually limited by funds, but I'm noticing more and more [that] the limiting factor now is in the labour force."
It's more important than ever to avoid alienating staff. 
Companies with growth prospects are looking to technology to address capacity constraints, says Hutchings, but there is a real danger in leaving workers out of the conversation.
"I can think of a couple over the last couple of years we've actually had, where they've gone for a scale up. They've introduced ERP so that way they can basically plan for their growth" he explains. 
"The problem is that a couple of them didn't take their staff on the ride with them. It was kind of… Secret Squirrel… And the problem is that when you… start digitising your business, the roles do change. And as you start putting in more and more technology, the roles do change. 
"Now, people might naturally start [for] fearing their jobs when they start hearing technology's coming in… A lot of the time you're introducing technology to help people. And if that's explained to people upfront everyone knows what's going on."
In this episode of @AuManufacturing Conversations with Brent Balinski, Hutchings shares some observations from a long career in operations management, with some advice to nail change management as well as technology implementation during a rapid growth phase.
Episode guide 
0:44 – Current role and career path, with a focus on operations management in manufacturing.
2:34 – "A lot of people overcomplicate manufacturing. But it's basically grabbing ahold of ingredients or resources and converting it into something else."
4:04 – A difference between Australian and New Zealand manufacturers versus those in the United States.
4:34 – Current role.
6:36 – Trends in food and beverage manufacturing during and since Covid.
7:44 – Traditional industries are starting to look a little harder at and invest in technology including robotics at the moment.
8:34 – Trends among small to medium companies who are scaling up, double-shifting, diversifying and the role of ERP in this.
10:07 – What scaleups are doing to address the labour shortage issue, and the importance of culture in this.
12:02 – Continuing with company culture, and the need to bring employees along as technology is introduced and their jobs change.
13:32 – "The horror stories I've seen are around change management.:
14:20 – "What am I, and where do I want to be?"
15:58 – Companies are often happy to help each other and can be an invaluable source of advice for high-growth companies. As long as they're not commercial rivals.
16:48 – What clients are saying about the National Reconstruction Fund at the moment.
18:04 – Why planning is such an important – and overlooked – issue.
Picture: credit Getty Images/iStockphoto
Further reading
Spotlight on scaleups: why more manufacturers need to grow up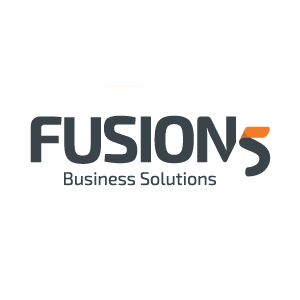 This series is sponsored by Fusion5. The decision to expand your manufacturing business is an exciting one, but it also comes with its fair share of challenges. So, what are they, and how can an ERP help you overcome them? Download Fusion5's free eBook — Scale up your manufacturing business for success. 4 roadblocks to growth — at this link.