Automotive and defence manufacturer Supashock has expanded into the United States, announcing a new office in California at an event in Washington, DC.
Former defence minister David Johnston formally announced the expansion for the Adelaide company at the AUSA land warfare conference organised by the Association of the United States Army.
Johnston is the Australian Defence Industry Export Advocate.

Supashock's CEO and founder Oscar Fiorinotto assembled an impressive group of supporters for the announcement including Major General Simone Wilkie (Retired) and the CEO of the Vehicle Systems Division of Rheinmetall, Ben Hudson.
Rheinmetall is a minority shareholder in the company and a partner with Supashock in delivering the Lynx KF41 armoured vehicle to the Australian Army.
Supashock makes a range of 4×4 off-road, underground mining and commercial vehicle suspension systems, as well as active and passive suspensions (below) for military uses.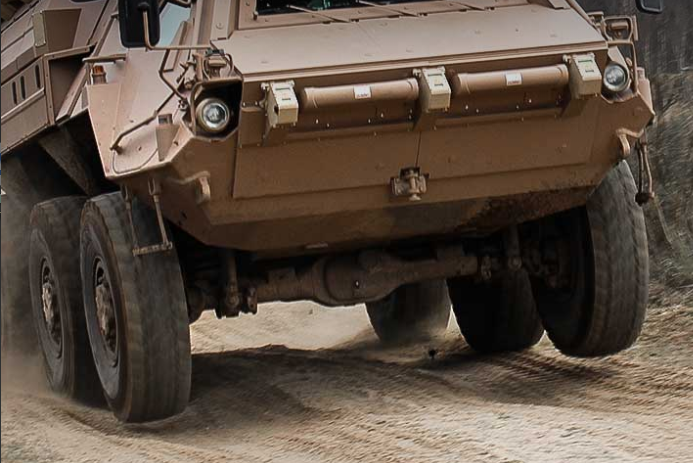 The company also makes advanced logistics handling systems.
The launch came amid some adverse news for Supashock and Rheinmetall – it was announced that the Lynx had been excluded from bidders for a major US military contract.
Austrade has supported the company's US expansion.
Picture: Supashock
Subscribe to our free @AuManufacturing newsletter here.