New materials and better products regularly go together. In this part of @AuManufacturing's "technologies and tools" series, Michael Grogan looks at some standout local adopters.
Levels of quality and value are increasing dramatically as global manufacturing continues its race to transform – and this phenomenon is being witnessed across the entire value chain, or 'smiley curve'. The 'smiley curve' represents the seven steps of manufacturing. Of which, three steps exist before and three steps exist after the physical task of production. 
Take for example the new types of materials and processes developed as a result of R&D investment – the first step along the manufacturing 'smiley curve'. This crucial first step is where a competitive advantage for products can be realised: faster, higher, stronger, and more valuable for businesses.
Instead of trial and error, researchers, engineers and collaborative partners engage in a high degree of computer modelling, simulation and testing to understand what will or will not work before anything is made in the physical world, helping manufacturers choose from a better set of options.
Through this process, newer materials – its manufacturability and performance, is better understood. Sykes Racing, Carbon Revolution and Deakin University are a great example of the power of collaboration in their AMGC co-funded project. Together, they have developed a process for failure prediction for curing carbon fibre composites – resulting in a better end product.

It is clear that new material development is becoming increasingly sophisticated and Australian manufacturers are leading the way, opening up commercial opportunities as a result.
Getting on the new materials bus
Australian bus maker Volgren is a notable example of how to develop an all-new material. Collaborating with Deakin University, Clean Teq and Hess, Volgren set out to develop a new aluminium alloy incorporating the "spice metal" scandium. Just tiny amounts of scandium allow for smaller grain structures to form in aluminium alloys, greatly strengthening them.  
Volgren believes it can make extruded parts out of new aluminium/scandium alloys that are 20 per cent stronger, 30 per cent lighter, and with superior corrosion resistance and surface finish. Lighter bus parts would mean better range for electric buses (a target market). 
This is an appealing application for scandium and one with excellent export potential as Australia is home to healthy deposits of this rare-earth element. 
Ionic on an R&D roll
Staying abreast of developments in material science can spark ideas for new products. Take for example graphene, with a long list of remarkable properties, graphene could potentially transform any number of industries. 
Ionic Industries has identified graphene as an enabler for high-performance supercapacitor electrodes, with next-level charge storage and massive usefulness in powering connected devices.
Ionic is collaborating with Monash University's Nanoscale Science and Engineering Laboratory and a multinational company to scale up graphene oxide ink coating into a roll-to-roll process, enabling high-volume production of electrodes.  
Ionic knows it would be impossible to do this in-house, so it is using the scientific expertise of long-time partner Monash University and the application knowledge of its international collaborator to make the most of its opportunity.
Powering competitive advantage
Competitive advantage is at the heart of Alpha HPA's  AMGC co-funded project. The company is developing a patented process to produce high-purity alumina. This material is in rising global demand and is a key ingredient in lithium-ion batteries and artificial sapphire screens. 
Alpha HPA is scaling up its new "HPA First" process, which has cost, safety, and other benefits over the current popular aluminium- or kaolin-based methods. There is always a need to do things faster and more cost-effectively in manufacturing, and this is especially true for a product with such a predicted sharp increase in demand.  
Collaboration bridges gaps
Austeng and collaborators Rocla and Deakin are tackling construction problems by developing a world-first composite of geopolymer, glass fibre and carbon fibre that enables bridges to have a 100-year-plus, maintenance-free lifespan. The reinforced geopolymer creates vastly fewer carbon emissions over its lifecycle and can be made from recycled fly ash. The substantial potential of this solution has been noticed by news outlets including The Economist.
Even the world's most popular building material can be improved on and replaced.
For as long as there is manufacturing, there will be manufacturers identifying and adopting better ways of adding value across the value chain – or smiley curve. If you do not identify and adopt the newest and best materials, then there is a high chance that your competition will.
To learn more about AMGC projects, visit www.amgc.org.au
Michael Grogan is National Director Skills & Training at the Advanced Manufacturing Growth Centre.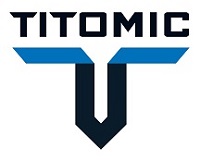 @AuManufacturing's Technologies and tools for a manufacturing transformation series is brought to you with

the support of Titomic and the Advanced Manufacturing Growth Centre.
Subscribe to our free @AuManufacturing newsletter here.