Angela Doyle looks at some of the trends that are changing Australian manufacturing — and the skills it needs to prosper — in this part of our "technologies and tools…" series. 
Skills and training
Manufacturing is vital to Australia's prosperity, contributing more than $100 billion to the nation's economy every year. It is larger and more diverse than most people realise, supporting 1.27 million jobs in Australia—equivalent to 10 per cent of the country's entire workforce. 
With the manufacturing industry undergoing significant transformation, including diversification across the entire value chain and rapid adoption of advanced technology, it is little wonder that the makeup of the workforce is undergoing significant change.
Skills diversification across the manufacturing value chain 

Manufacturers are diversifying their focus across different stages of the manufacturing process to remain globally competitive. As demonstrated in the 'Smiley Curve', the entire manufacturing process consists of seven steps: research and development, design, logistics, production, distribution, sales and services. It is the pre- and post-production activities that broaden the scope of occupations within the manufacturing industry.
In the pre-production phase, Australian manufacturers need to create innovative designs and niche products that deliver improved performance. As a result, this requires more scientists, designers, engineers, and technicians to be involved in the early stages of manufacturing. 
Similarly, in the post-production phase, Australian manufacturers can contribute value-adding services, requiring marketing managers, sales representatives, and client relations managers to deliver 'manufacturing as a service'. 
Diversification and innovation in manufacturing often depends on manufacturing companies collaborating with other organisations and research institutions to bring together different skills and experiences across the Smiley Curve—in just the way that AMGC's projects foster collaboration. 
AMGC member ANCA has done exactly this. ANCA is a manufacturer of high precision CNC and grinding machines. Recently the company embarked on a project to develop a hybrid additive-subtractive manufacturing platform to manufacture tungsten custom designed cutting tools – partnering with research institutions and industry to leverage skills the company did not have in-house. 
Dean McBain, ANCA's Research and Technology Manager said: "Such a complex project and process wouldn't be possible without the support of trusted partners such as CSIRO, Sutton Tools and AMGC. 
"We rely on working with organisations like CSIRO who have the laboratory, equipment and knowledge that we do not have. Sutton Tools are also hugely important as they provide practical input from the end-user perspective. Collaborating with others is vital and it makes sense to partner with organisations like them."
ANCA's story demonstrates how collaboration—particularly that between industry and academia—is vital to upskilling the future of the Australian manufacturing industry. 
The impact of advanced technology on workforce skills
Increased uptake of advanced technology across Australia's manufacturing industry means that a different type of workforce, with a different set of skills, will soon be required.
The talents needed in manufacturing today, and into the future, are not just clever hands and a strong back, but rather interpersonal skills, creativity, decision making, flexibility, adaptability, and information synthesis and analysis. 
Take, for example, AMGC member Watkins Steel. After 50 years in operation, Watkins Steel knew it needed to embrace technological change to safeguard its future. The company transformed its traditional steel fabrication operation by incorporating a unique digital workflow that links the entire fabrication process, connecting people with digital equipment and software for improved steel detailing. Switching hard hats for cutting-edge HoloLens augmented reality technology, staff readily took on new roles, while still utilising their expert fabrication knowledge. 
As a result, Watkins Steel has doubled in size, entered global markets, and for every new piece of automated equipment installed, another 10 people have been employed. 
Upskilling the existing workforce
For a lot of manufacturers, upskilling their workforce is paramount, particularly given the increased uptake of advanced technology.
The importance of lifelong learning cannot be underestimated. Too often the focus is on school-leavers and apprentices at a consequence of neglecting the existing workforce. It is vital that Australia's existing workforce is trained and re-trained throughout their careers – upskilling is just as important as the right skills.
Equally, it is vital that employees spot trends and changing work patterns, and to take the initiative to retrain or seek additional training programs that adds new competencies to their existing set of skills. 
AMGC's Manufacturing Academy can play a role in delivering this type of lifelong learning. The Academy provides insights on how to increase commercialisation and capitalise on innovation. It offers over 500 pages of in-depth research, interviews with more than 20 Australian manufacturers, and over 50 hours of video content. 
Attracting and training new talent 
The early development of STEM skills is critical in future-proofing the Australian manufacturing industry. Many employers are taking steps to promote STEM skills and qualifications, and to engage with the next generation of workers.
For instance, in 2016, AMGC member LA Services (welding and fabrication experts) realised a significant portion of its workforce was edging toward retirement—attracting the next generation of employees was vital. Initially, LA Services focused on mentoring to fill the gaps, but quickly found this approach was not enough. Instead, LA Services undertook an industry-education engagement experiment with nearby Liverpool Girls High School and Liverpool Boys High School, offering industry placements and passion-based project learning. The program has been highly successful, both for LA Services and the students involved.
Industry must have a place in the education system. Manufacturers need to understand how the next generation of workers thinks, so they can better engage. Students need to understand what the manufacturing industry is all about, so that it becomes a viable career choice. 
Angela Doyle is State Director – Western Australia, at the Advanced Manufacturing Growth Centre.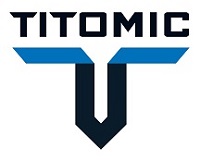 @AuManufacturing's Technologies and tools for a manufacturing transformation series is brought to you with

the support of Titomic and the Advanced Manufacturing Growth Centre.
Subscribe to our free @AuManufacturing newsletter here.