@AuManufacturing's highly successful new deal plan for manufacturing was aimed at Australia's policy makers. Our new series, crowd sourced advice from our manufacturing community, aims to help businesses transform their operations to compete and grow through new tools and technologies. Here Gary Walsh explains why it's important to commercialise new materials by taking ideas out of the lab and into industrial reality
As an engineer it's easy for me to be passionate about the manufacturing industry.  As an engineer in Australia it's also easy for me to lose faith. For more than 15 years I was a Senior Design Engineer with Land Rover, Ford, General Motors, and a key supplier to the automotive industry.  For the latter part my role was simply to find offshore suppliers who could replace our local manufacturers to save a few cents (not even dollars, just cents was enough). It was the beginning of the end.
I then spent 10 years in the building industry, initially manufacturing metal roofing and attempting to establish a locally produced modular housing business, but ultimately, we ended up importing the products from China.  They weren't better, just cheaper.

For the past generation we've seen many of the companies that employed our fathers and kept our families fed simply disappear. In every case the business was not unique and therefore not sustainable when competing with a country that could do it cheaper. Every time a manufacturing business dies Australia gets one step closer to becoming just another Pacific Island.  Kind of like a bigger version of Fiji with a few more sheep and some crops…. if it rains. Can education, tourism and mining maintain the great standard of life that we all enjoy?  Not if events such as COVID-19 have anything to do with it.
So how can Australia generate a high-value, sustainable manufacturing industry that can survive long into the future without danger of moving offshore? We simply need to focus on unique markets involving smart tech that is created, protected and owned by Australian companies. Yes, this does exist, under the banner of "new materials", but they need to be supported locally before foreign investment comes knocking.
I'm fortunate to be involved in one such new material which is revolutionary and is set to bring disruptive change to many industries.  My company, Australian Innovation Centre (AIC), specialises in commercialising new innovations. We focus on new technologies with an emphasis on universities and institutions that typically have a suite of new ideas and I.P. but have limited experience in taking these to market.

In 2018 we entered a 20-year license with Deakin University to commercialise their patented process for producing Boron Nitride Nanotubes (BNNTs) which were discovered more than two decades ago but are yet to be produced in high-quality commercial quantities.  BNNTs are considered the world's strongest and most advanced fibre. They offer significant material benefits in aviation, automotive, space travel, power generation, batteries, electronics, medical devices — the list goes on. They have extraordinary mechanical properties and are stronger than any metal or carbon fibre. BNNTs are extremely flexible, excellent thermal conductors, optically and infrared transparent, chemically stable, able to withstand extreme temperatures, have neutron shielding capability and are electrical insulators.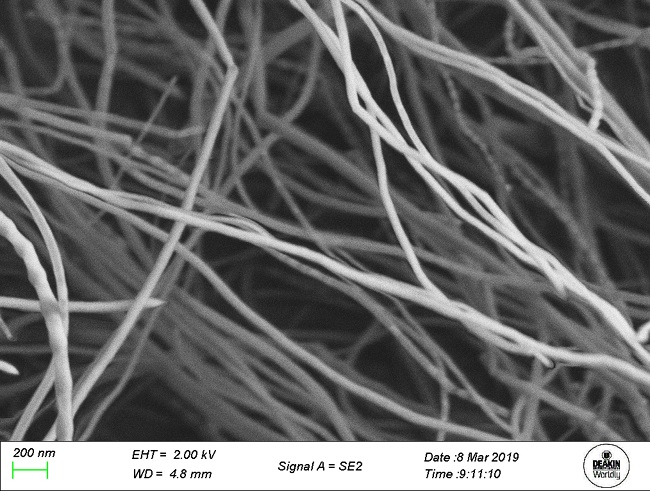 We are now entering contracts with industry partners to develop new metals, polymers, ceramics, batteries, electrical devices, etc. but none of this would have been possible without the funding assistance from the Federal Government in the form of the Australian Manufacturing Growth Fund Grant.  This is a fantastic initiative that has been running for several years and highlights the Australian Government's dedication to kick-starting new life into the manufacturing sector.
With the help of this grant, the technology was co-funded by PPK Group Limited, who are an extremely smart group of industry leaders and savvy shareholders. They immediately identified the enormous potential of this opportunity and are now the major shareholders of the parent company BNNT Technology Limited, and the many companies being formed to bring BNNT applications — such as lithium-sulphur batteries, new metal alloys and ballistic polymers — to market. All these companies will have sustainable, high-value, growing global businesses and they will all be Australian owned.
BNNT is just one of the many "new material" innovations in Australian laboratories.  The future of Australian manufacturing will be more secure with continued support to commercialise such ideas and retain the knowledge in this country. Most importantly, these high-tech businesses are unique and involve complex, secret processes, making them virtually impossible for others to copy.
Which brings me to the topic of who should really own intellectual property created in Australian universities.  For me this is a huge issue and we continue to encounter competition from international interests during AIC's evaluation of new ideas.  Surely the I.P. from discoveries that are made through the use of taxpayer-funded laboratories should remain in Australia. If we continue to rely on selling education to international students without a culture of not only creating but actively commercialising I.P. we need to be mindful this short term gain could be embarrassingly offset by the next global tech giant being born in one of our world class universities but owned offshore.
Gary Walsh is Director – Australian Innovation Centre P/L and General Manager – BNNT Technology Limited.
@AuManufacturing's Technologies and tools for a manufacturing transformation series is brought to you with the support of Titomic and the Advanced Manufacturing Growth Centre.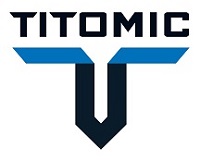 Subscribe to our free @AuManufacturing newsletter here.